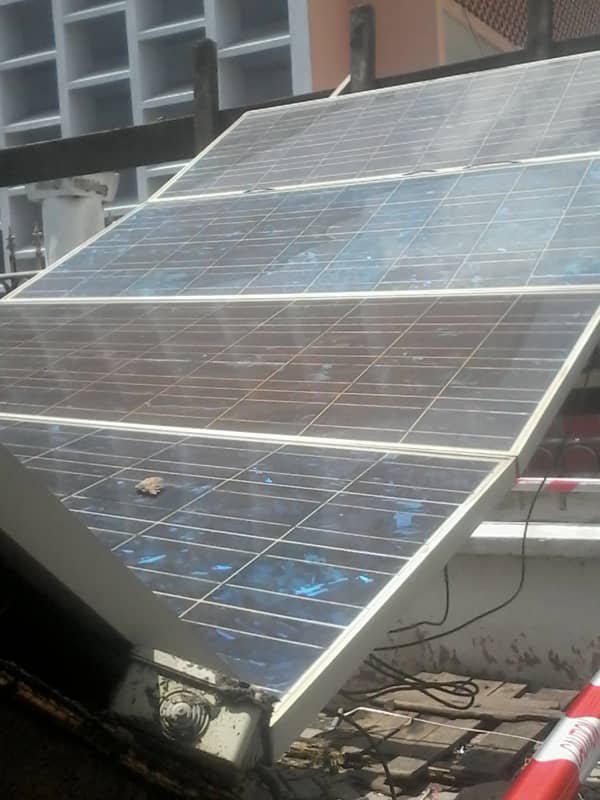 Solar panel that have been installed at the premises of the Accra Court have been broken down by the heavy downpour over the weekend.
The multi-million cedis solar panel which had been placed on top of a shed at the premises could not stand the rains.
Sources at the court premises told Starr News  that they resumed from the weekend today only to see the solar panel destroyed.
Starrfm.com.gh can confirmed that entire structure has been cordon-off.
Last week, hard drives in about five High Courts located in the Law Court Complex  were stolen from systems units of computers used for recording and storing Court records and proceedings.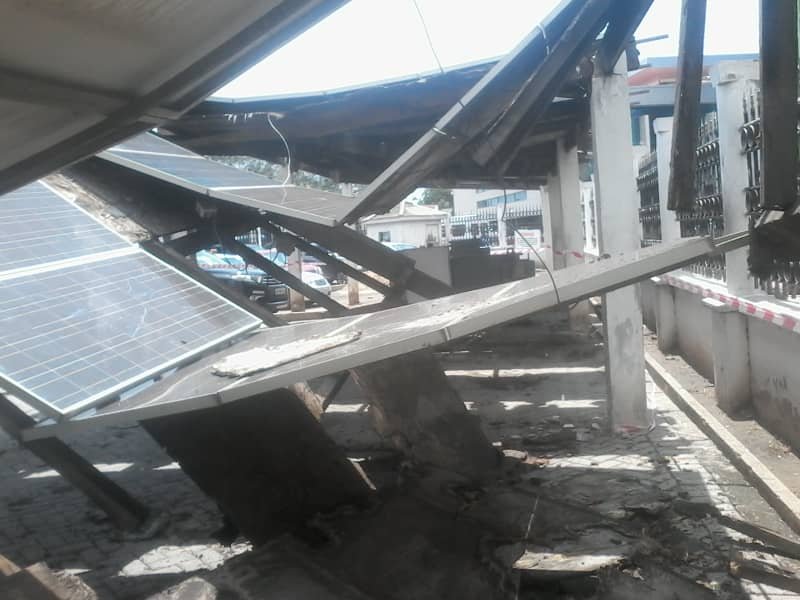 The case of theft is believed to have happened during the just ended legal vacation which was observed from 1st August to 5th of October 2019.
just last week arrested some Judicial Service workers who work in the affected courts as well as officers of the Judicial Service who work in the Information Technology (IT) department.
The said officers have been questioned and their mobile phones have been seized while investigations continue.
Amongst the affected courts who's hard drives have been stolen is the High Court adjudicating the case of the Republic verses Stephen Opuni, Seidu Agogo and Agricult Limited (the Cocobod Case), which is presided over by Court of Appeal Judge, Justice Clemence Hoyenuga.
Source: Ghana/Starrfm.com.gh/103.5fm/Mutala Inusah