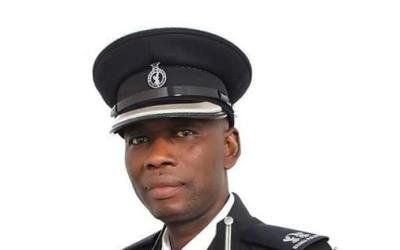 Lawyers for Superintendent Peter Lanchene Tuubo say their client has not been invited by the BNI over the alleged coup plot contrary to claims in the media.
According to Abraham Amaliba, the Wa West parliamentary candidate of the opposition National Democratic Congress is yet to receive invitation from any of the security agencies investigating the matter.
Media reports are rife that the ex-police officer has already been interrogated over the matter following suspicions that he had foreknowledge of the alleged plot to distabilise the country.
"Mr. Tuubo has not been invited by the BNI with relation to any alleged coup plot. He has not indicated to us that the BNI have reached him on any matter. Mr. Tuubo as at yesterday mentioned that that platform has some people on it as well as himself. However, there hasn't been any discussion on coup on the platform according to him," Amaliba told Francis Abban on the Morning Starr Wednesday.
Meanwhile, ACP Dr. Benjamin Agordzor, who has been charged with Treason by the state over his alleged role in the alleged coup plot is set to face court today, Wednesday November 6.
He will be arraigned on treason charge at the Kaneshie district court.
But his lawyer martin Kpebu says the district court is incapable of granting him bail in such matters.
" The decision to take him to the district is unfair because that court does not have the power to grant him bail in treason matters. So if the BNI does not grant him bail themselves, the district court cannot. What the BNI is doing is unconstitutional and unfortunate," he told Starr News.
Also revealed his client has refused to eat while in thed BNI custody.
" He says he will not eat until he is granted bail".
Mr. Agordzor has been charged with abetment for treason by the state after he was invited for questioning on Monday. He is currently on detention at the BNI.
Source: Ghana/Starrfm.com.gh/103.5fm