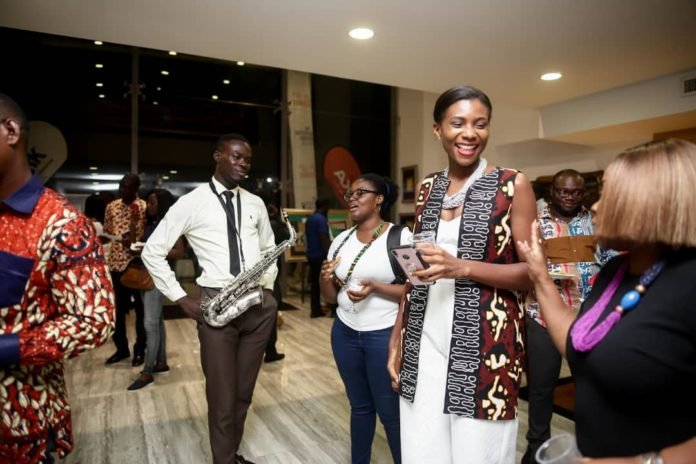 Brandason Ghana has launched the first Architecture and design festival which features over 30 events, exhibitions, workshop, open houses, tour, installation and discussion.
The festival is designed to give attendees an experimental and interactive perspective of architecture and design in Ghana.
Speaking at the festival, the Managing Director of Brandason Emilia Ainooson said the festival is the first of its kind in Ghana and arguably one of the biggest architectural showcase in West Africa, which seeks to hoist the theme for sustainable housing units for every Ghanaian.
According to her, the showcases aimed to provide solutions to the Ghanaian housing deficits.
"It is our hope that through the festival, we will unearth designs, concepts and substitutes for the cement block and mortar structures which are expensive and unfriendly to our environment. We intend to contribute to a reduction in the deficit by showcasing housing solutions that can be developed and implemented immediately while being aesthetic, functional and affordable for average Ghanaian", she said.
she revealed that the theme for the festival is 'living space' and seeks to highlights projects, concepts and alternative building materials by Ghanaian student and established architects towards a solution to affordable housing.
The Ghana Architecture and Design Festival has been established to capture the synergies, innovations and progress being made in the building industry.
She also said," the festival will bring together over 100 of Ghana's best architecture firms, ideas and models on affordable housing in a bid to interject bold strategies to reduce the housing deficit".
Madam Ainooson further added that the festival, which is also an educative initiative, would host a workshop in conjunction with She Grows It (SGI), LLC to reach participants about leveraging their existing properties to generate additional funding for entrepreneurial endeavours.
"Participants will also benefit from a plethora of other workshops and informative panel discussion to promote a deeper understanding and appreciation for the building art and encourage building arts.  It will encourage budding young talents in the industry to aspire to greater heights in a bid to develop the nation and improve the standard of living through affordable living alternatives and a healthier beautiful country", she said.
Present at the festival were Shiva Quarshie, the programs Manager at Footprints Africa, Mr Eric Gene the Chief Executive Officer and founder of Africa building partner, Alice Asafu- Adjei an Architect and Tim Anson Interior designer Associate Director of predesign limited.
Source: Ghana/Starrfm.com.gh/103.5FM/Prince Essien