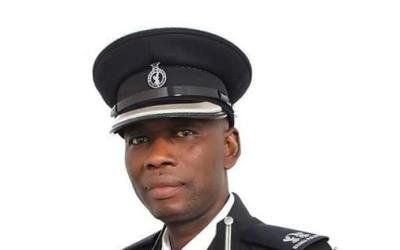 Superintendent Peter Lanchene Tuubo, the ex-Executive Secretary to former Inspector-General of Police, David Asante-Apeatu allegedly knew about the activities of the alleged coup plotters but refused to tell his boss, highly placed security source has told Starrfm.com.gh.
Mr. Tuubo who is now the NDC Parliamentary candidate for Wa West has subsequently been invited and interrogated by the BNI over the alleged crime.
It is unclear if he is being detained or charged over his alleged knowledge of the alleged crime.
Currently, ACP Dr. Benjamin Agordzor, is being detained over his alleged role in the alleged coup.  He however believes he is being persecuted over his outspokenness.
"Essentially, they are holding him over whatsApp messages. The fact that he was giving advice on lawful means of holding demonstration and donating towards a philanthropic course. They also say he said conditions for Arab spring are rife in Ghana, this something that most commentators on various issues have one point said before," his lawyer Martin Kpebu told Francis Abban on the Morning Starr Tuesday.
He added: " My client sees the case as a witch-hunt  and persecution over his outspokenness. The way he spoke out at the IDEG event about how the police is not independent and the political interference in the service. This is not something he should be detained. He sees this case as a witch hunt, as persecution. At the IDEG event he had said the police is not independent.
Mr. Agordzor has been charged with abetment for treason by the state after he was invited for questioning on Monday. He is currently on detention at the BNI.
Already, senior military officer Colonel Samuel Kojo Gameli and a civilian employee of the Ghana Armed Forces Gershun Akpa, have been charged for their role in what the government describes as an "elaborate plot targeted at the Presidency."
Source: Ghana/Starrfm.com.gh/103.5fm