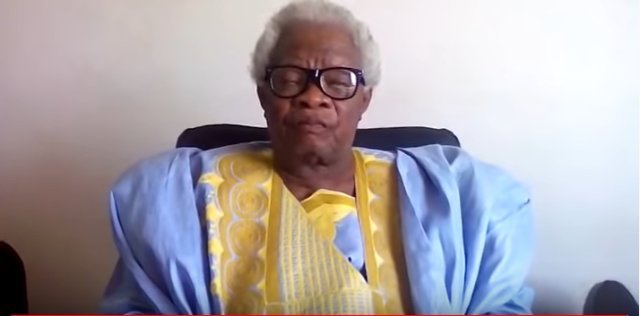 Members of the Homeland Study Group Foundation say they will not be intimidated in their desire to break away from Ghana.
According to the group, which claims to have curved their own Western Togoland out of Ghana, journalist Kweku Baako Junior and former deputy education Minister, Samuel Okudzeto Ablakwa are misinforming people about the existence of their state.
"Our attention has been drawn to a discussion hosted by a local Metro TV station concerning the situation in Western Togoland. The invited guests were Mr. Kweku Baako Jr and Mr. Samuel Ablakwa Okudzeto who were there apparently as knowledgeable people on the matter.
"These two people were trying hard to convince themselves and the Ghanaian people that a country called Western Togoland does not exist, hence any claim of restauration of such country should be dealt as a matter of urgency, and people raising this claim must be arrested, charged and prosecuted according to the law.
"Kweku Baako expressed his annoyance to the fact that Mr. Kosi Kedem did mention Western Togoland as his country. Basically, in the mind of the two men the words Western Togoland is an anathema. This mindset, which is typical of a section of the Ghanaian population, is unfortunate, because it is based on plain ignorance and/or intellectual dishonesty," the said in a statement.
They explained: "For the information of Ghanaians who unfortunately don't know the real history of the construct they are calling their country Ghana, we want to emphatically state the following:
"1. Western Togoland has never been a colony of the United Kingdom unlike the Gold Coast. The fact that the UK took the liberty to administer Western Togoland from Accra on behalf of the UN did not mean that both territories have become one entity. The UK could have appointed an administrator to Ho, Kpando or Hohoe to fulfill the UN madate, but decided otherwise, for reasons that became more and more obvious as the years went by.
"2. Western Togoland and Eastern Togoland were parts of one country called Togoland, and became League of Nations mandated territories until the League of Nations was replaced by the UN in 1918. Those territories then became UN Trust territories. The trusteeship system, like the mandate system, was established on the premise that colonial territories taken from countries defeated in war should not be annexed by the victorious powers but should be administered by a trust country under international supervision until their future status was determined (Wikipedia)."
Source: Ghana/Starrfm.com.gh/103.5FM