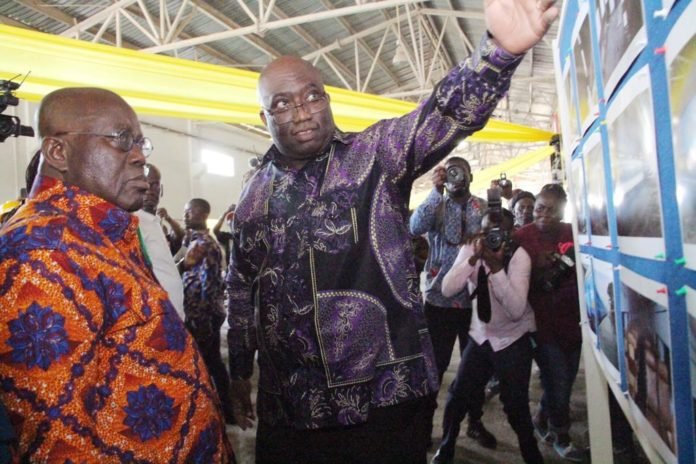 President Akufo-Addo is commissioning artistic impressions on his regional tours across the country because he does not have enough projects to commission, a former national organiser of the NDC Kofi Adams has said.
Speaking to Bola Ray on Starr Chat, Mr. Adams said the president could not commission any project when he visited the Vola region in his recent tour there.
"He is going about commissioning artistic impressions on paper, there is nothing really to commission. For the first time in years, a president visited the Volta region and could not visit any project site," he said.
In his view, Ghanaians voted against former President John Mahama because the NPP and the President told them lies and made them feel less appreciative of the NDC's performance.
" They went about accusing Mahama of corruption and ballooning the price of projects which was not true. And so communities that had received projects and were to show appreciation in votes rather punished him because they were made to believe the price of the projects could have provide them more".
Meanwhile, President Akufo-Addo has reiterated his Government's commitment to building a first class railway network in Ghana in order to revamp the sector which has deteriorate over the years since colonial rule ended in Ghana.
Addressing workers of the Ghana Railway Company Limited (GRCL) at the Diesel Multiple Unit (DMU) workshop shed in Tema as part of the last day of his three day tour of the Greater Accra Region, President Akufo-Addo said a lot has gone wrong in our country after we got independence, but one of the worse is to have allowed the nation's railway infrastructure to deteriorate.
"The British left us a functioning railway system, we didn't look after it, and we allowed it to deteriorate. For this part of the twenty fist (21st) century, a major responsibility is on you, on me, my successors, to rebuild the railway infrastructure in our country" President Akufo-Addo stated.
Source: Ghana/Starrfm.com.gh/103.5FM