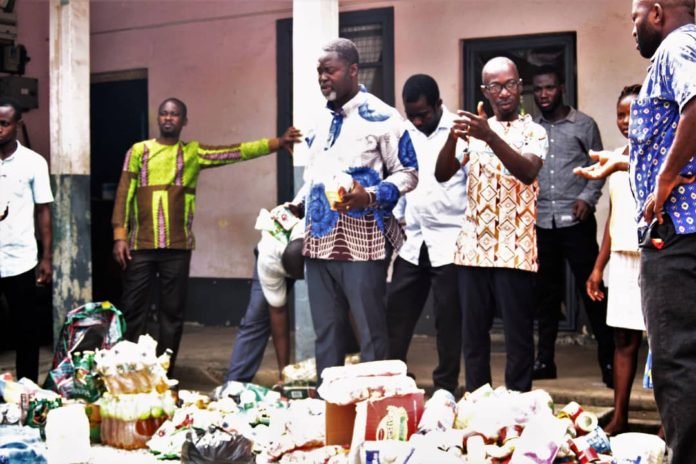 Some traders in the Eastern Regional Capital, Koforidua, have flooded the market with expired products to outwit unsuspecting consumers rushing to buy products for the yuletide.
The perpetrators allegedly sneaked onto the market with products that have expiration dates as far back as 2017.
However luck has eluded some of the suspects following a raid conducted by the Environmental Department of New Juaben South Municipal Assembly at the behest of the Municipal Chief Executive Isaac Appaw Gyasi.
Relatively large quantities of expired products including tin tomatoes, both alcoholic and non alcoholic beverages, biscuits, Milo, Cooking oil, Baby Products, herbal medicines, among others have been confiscated.
The New Juaben South Municipal Chief Executive ,Isaac Appaw Gyasi, briefing the media on Thursday said the Assembly is cognizant of the safety of consumers particularly during the festive season and therefore will continue to protect them from consuming unwholesome foods items.
"Tese are individuals who are selfish, who don't love mother Ghana. We will continue to fight them. We shall go round to make sure only wholesome goods are sold to the good people of New Juaben South and Koforidua as a whole".
The MCE however admonished consumers to be vigilant to check expiration dates and fake products particularly during the festive season.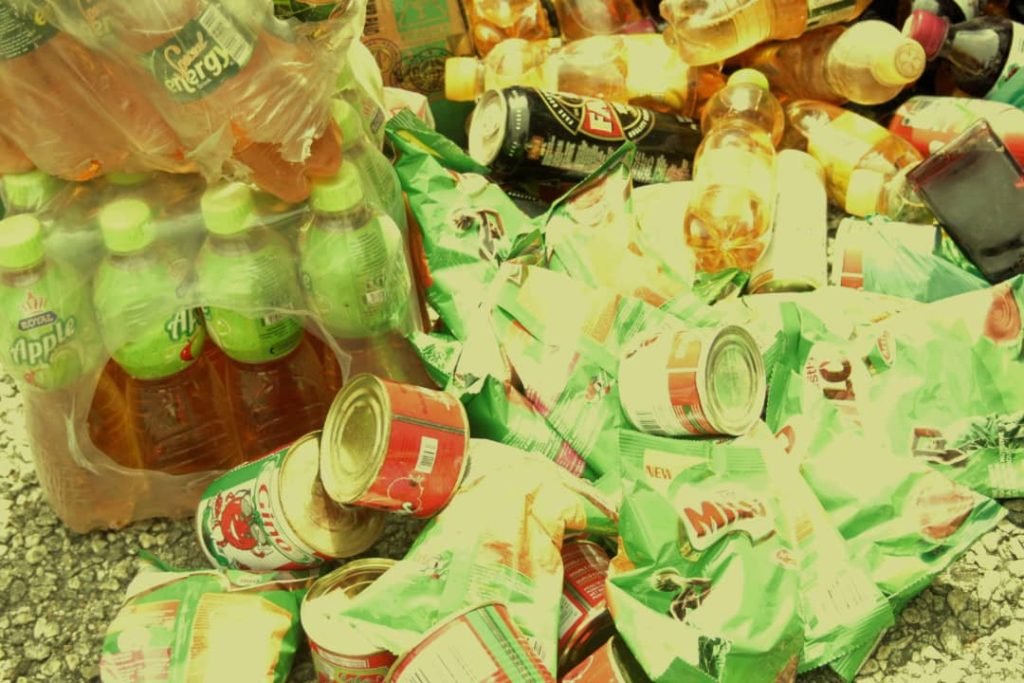 "I will also implore that everybody must watch out as you go out and buy stuffs pending Christmas festivities. Make sure you buy goods that are not expired but goods that are fixed for purpose. I sound a note of caution to all traders, goods must not be expired,you must sell goods that are wholesome".
He said the suspects will be handed over to the Police for prosecution.
Some consumers told Starr News Eastern Regional Correspondent Kojo Ansah that they sometimes check for expiry dates on products they buy but not always. They therefore called on the regulatory bodies to clamp down on the perpetrators.
A woman who only wants to be called, Auntie Ama, said her friend bought some products in Accra on Wednesday to sell only to notice they have expired, after getting home.
"Indeed the expired products are on the market. We can't check on the products for expiry date everytime because sometimes you are in hurry so it doesn't even occur to you so we are pleading to the regulatory bodies to protect we the consumers," a customer told Starr News in the streets of Koforidua.
Source: Ghana/Starrfm.com.gh/Kojo Ansah