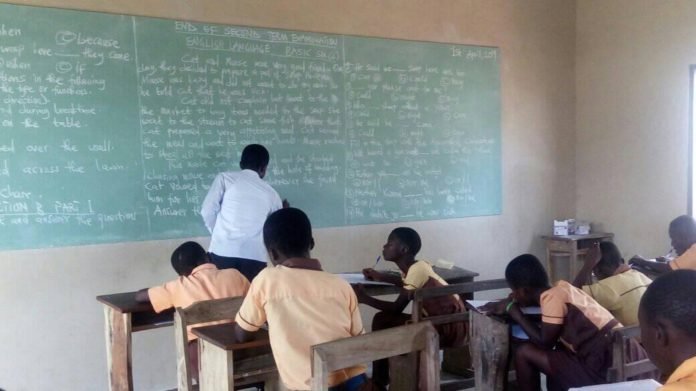 The 2018 limited recruitment teachers have refuted claims by the Education Minister Matthew Opoku Prempeh that government does not owe them any salary or allowance arrears.
According to them, the Minister, during the 70th anniversary commemorative event of Prempeh College emphasized that government does not owe any teacher salary arrears or allowance since 2017 to date, as reported by online portal GhanaWeb.
This was followed by a press release by the Education Ministry to clarify the reportage, saying that since 2017, teachers recruited are not we any allowances or salaries.
This, according to the coalition, is untrue as government owes for 2 to 4 months salary arears spanning from March 2018 to June 2018.
This comes in the wake of a strike action initiated by three Teacher Unions in the country over unpaid allowances which dates back as far as 2016.
A statement by the coalition of 2018 limited recruitment teachers and made available to starrfm.com.gh read "we are the coalition of the 2018 GES limited recruitment teachers and we unequivocally state that the government owes a significant number of our members salary arrears of two (2) to four (4) months spanning from March 2018 to June 2018. The affected members have all the documents to prove that they deserve to be paid these arrears. We, therefore, find it strange that the Minister of Education made that announcement when all along we believed the government knew that they owe us."
"By this correspondence, we wish to draw the attention of the Minister of Education to our plight and for him to help as trace our missing salary arrears. We are doing this in the interest of setting the record straight, just as the ministry did in their case," the statement added.
The statement was signed by Samuel Apenteng Act. Spokesperson of the Coalition, Partrick Edu Act. Secretary and Mershack Andoh Act. President.
Source: Ghana/starrfm.com.gh/103.5FM