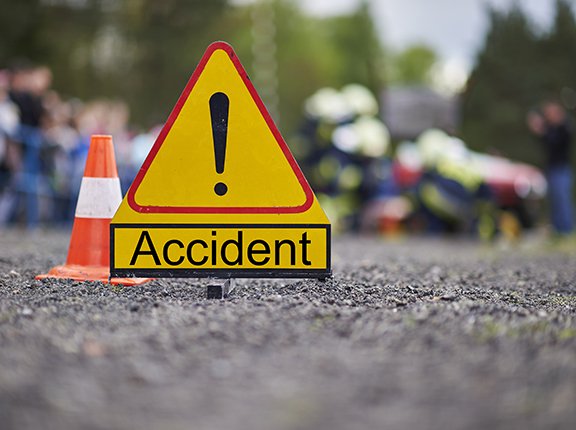 A total of two thousand and eighty-three (2,083) persons have died in 12,502 road accidents recorded in Ghana between January and November this year with Twelve thousand, Seven hundred and Sixty-Six (12,766) persons suffering varying degrees of injuries.
The number of vehicles involved, according to provisional data, are 20,185.
"In 2018 the cases reported from January to November is 12,396, and in 2019, cases reported is 12,502 there is an increase of 0.86% of accident cases reported when compared to 2018. Vehicles that were involved in accidents in 2018 were 20,082 and then in 2019, it is 20,185 increase of 0.79%.
"Persons killed in 2018, we have 2118, and in 2019, it is 2083, a decrease of persons killed by 1.65%. Then persons injured, in 2018 is 12,318 and in 2019 it is 12,766". The Director-General of Motor Traffic and Transport Department (MTTD), Commissioner of Police Christian Tetteh Yohuno regrettably made this known Thursday during the opening ceremony of a two -day training workshop for MTTD accident Investigators in Koforidua.
COP Tetteh Yohuno described as pathetic the increasing carnage on the road but hastened to add that, the Department will continue to initiate measures to reduce the menace.
He said among the measures is the training of accident investigators throughout the country to build their capacity to thoroughly investigate accident cases to facilitate prosecution of culprits and secure insurance claims for victims.
Speaking to Starr News at the sidelines of the training program, COP Tetteh Yohuno advised car Owners to desist from demanding more sales from commercial drivers during this Christmas which is the cause of speeding and rush for passengers on the road.
He also urged passengers to use short transit vehicles whenever embarking on very long journey instead of long-distance vehicles with just one driver.
"long distances. You driving from here to Bolga and you are using only one driver.Why should a car owner use one driver to drive from here to Bolga. Surely this person will be tired and at the end of the day sleep behind the wheel. There is nowhere in Europe that one driver can drive such a long distance. The maximum distance that one can drive is from here to Kumasi period then another driver continues from there to Tamale".
The representative of the Commissioner-General of the National Insurance Commission, Charles Ansong Danku, said hopefully by the first quarter of 2020 all Insurance Companies will be streamlined onto a common portal to enable Police easily authenticate insurance of vehicles to help check fake insurance stickers on vehicles.
The Deputy Eastern Regional Minister, Samuel Nuertey Ayetey bemoaned the high rate of road accident in the Eastern Region explaining that " 722 accident cases were recorded in the region from January to October this year. Out of this,1062 were as a result of vehicles crashes,188 knockdowns,228 were reported dead with 1,288 injuries".
He added, "this is certainly alarming and hence the need to do more to reduce the carnage on our roads".
Source: Ghana/Starrfm.com.gh/103.5FM/Kojo Ansah