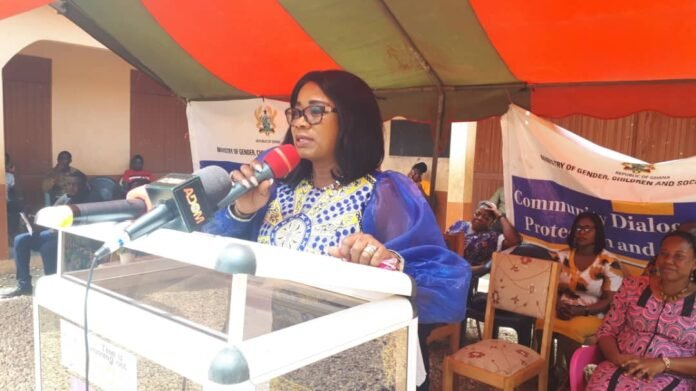 The Minister for Gender, Children and Social Protection Cynthia Maamle Morrison has issued a stern warning to traditional rulers to stop shielding sex offenders.
According to the Minister, rape and defilement are criminal offences which require prosecution by law enforcement officials
The minister who is also the Member of Parliament for Agona West expressed these sentiments at a community dialogue programme organized by her Ministry to sensitize some communities in the Atiwa West District of the Eastern Region about her mandate.
She revealed that her Ministry is closely following a case in which a chief is accused of defiling a minor,a insisting that such cases must end up at the law courts.
"Defilement and rape are major issues which we are facing. As chiefs there are things which they can handle in their palaces. They can sit on land disputes and common fights and quarrels. But when it comes to defilement and rape cases, chiefs cannot sit on these. Some of them are not aware so we have come to inform them to desist from doing so since it constitutes an offence," she noted.
Human trafficking
Mrs. Morrison described as worrying the continuous trafficking of the youth especially young Ghanaian girls to the Gulf States under the guise of seeking greener pastures.
"You saw how the people at Amonom raised up their hands when they were asked how many of them want their children to be taken abroad. They don't know where they are going, their passports are taken from them, they are subjected to physical and sexual abuse and now we are talking about organ harvesting".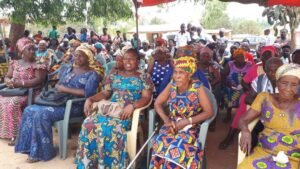 She lamented the continuous engagement of some youth in the Atiwa West district in illegal mining and asked the authorities there to nib the practice in the bud.
The Director of Social Protection at the Gender Ministry Dr. Rita Owusu-Amankwah asked the residents to take advantage of government's social protection programmes including the Free SHS and Planting for Food and Jobs to improve their living standards.
Government is investing about GH¢700m into the School Feeding and LEAP initiatives in 2020 to increase the number of beneficiaries.
Source: Ghana/Starrfm.com.gh/103.5FM/Elvis Adjetey