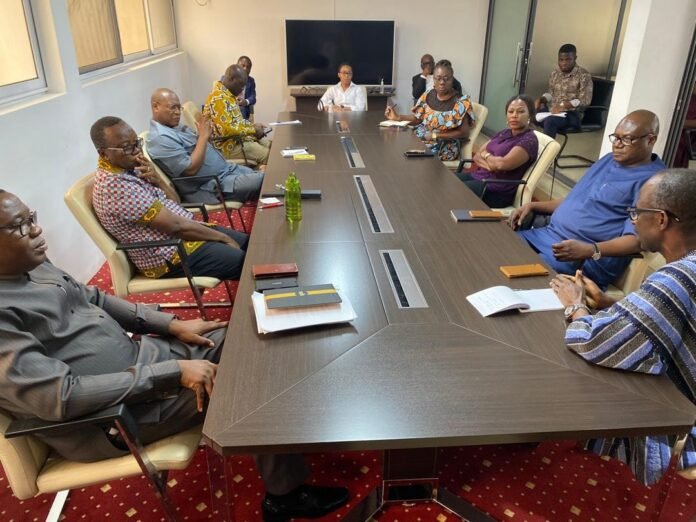 The experts put together by the opposition NDC to help the fight against Covid-19 have raised concerns over the likely impression created among Ghanaians over the fumigation of some markets by government on Monday.
According to the group, even though the exercise is important, there is the risk of some Ghanaians thinking that it provides immunity against the virus.
"There is a real danger of creating a false sense of security as a result of the fumigation exercise," a member of the team Zanetor Rawlings said during a press conference Tuesday.
Meanwhile, twenty-five more cases of the deadly COVID-19 have been recorded, the Health Minister, Kwaku Agyeman Manu said Tuesday morning at a Press Conference.
The latest cases were recorded from tests conducted from people who arrived in Ghana on Sunday and were mandatorily quarantined by the government.
According to the Health Minister, 1030 people were mandatorily quarantined after they arrived in the country on Sunday and Monday.
Samples were taken from 611 people and out of 185 of the samples tested 25 tested positive for COVID-19. More tests are still being carried out according to the Mr Agyeman Manu.
This shoots up Ghana's infection for COVID-19 to 52 cases with two deaths.
Globally, 392,159 people have been infected with 17,138 deaths and 102,850 people fully recovered.
China, Italy, USA, Spain, Germany and the UK are the worst-hit countries in the world with South Africa and Egypt the hardest-hit countries on the African continent.
All social gatherings have been banned by the President with Ghana's borders also closed to traffic. People arriving in the country locked for a 14-day mandatory quarantine.
The Ghana Tourism Authority on Monday also ordered the indefinite closure of all beaches across the country as part of measures to slow the spread of the COVID-19 disease.
Source: Ghana/Starrfm.com.gh/103.5FM