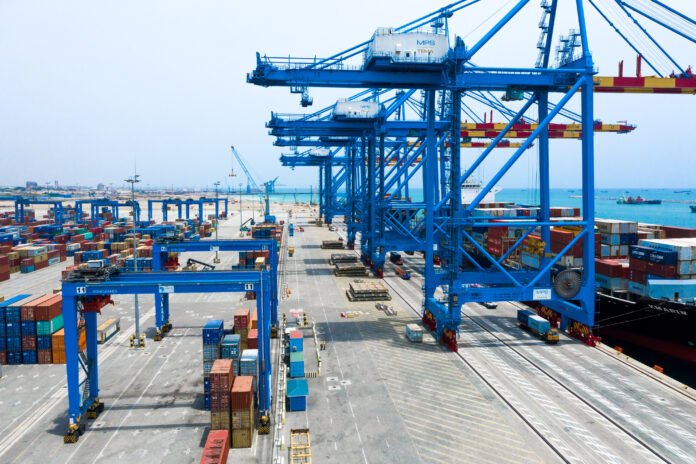 Meridian Port Services Limited, operators of the dedicated container terminal in the Tema Port, MPS Terminal 3 has put together a business continuity plan to avert negative effects of the coronavirus pandemic on its economic role.
A statement signed by the Chief Executive Officer of the firm Mohamed Samara said MPS is committed to providing guidance, updates and other information to help stakeholders stay informed about the latest developments.
"In this regard, we wish to inform you that The MPS Crisis Management Team, have formulated a Business Continuity Plan that will enable the company provide uninterrupted service to customers and business partners.
"All recommendations and guidelines provided by the Ghana Ports & Harbours Authority and other regulatory authorities as well the below preventive actions apply to Terminal 3, Port of Tema".
Below are some of the preventive measures adopted by MPS
Accordingly, some of the measures being undertaken by the Terminal include the implementation of additional control measures at entry gates where officials of MPS and Port Health are stationed to check the temperatures of port users daily.
Again, WHO approved sanitisers have been installed at vantage points in the terminal while cleaning and disinfections have been intensified to minimise the risk of infections.
Management has also put in place the widely recommended social distancing culture among employees. Employees are constantly educated on the necessary preventive measures to enable them stay up to date and take personal responsibility for their lives.
All meetings internally and externally have since been brought to the barest minimum and there is the strict enforcement of rules to follow should there be a suspected case.
The statement closed with the assurance of the company to provide uninterrupted service to all customers and business partners.
We would like to assure you that we are committed to deploy our best endeavours to continue delivering first-class service during the evolving COVID-19 pandemic around the world.
We are working with our various teams and shall frequently update and communicate the HSSE guidelines to safeguard people and minimize impact on business.
MPS, as a terminal operator falls under the essential services provider category many local businesses depend on the import cargo for their sustainability.