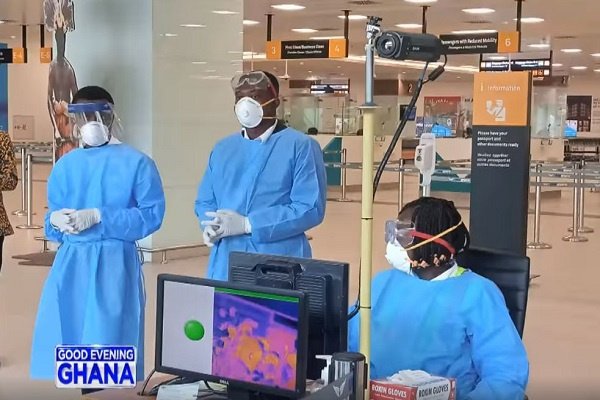 The International Monetary Fund (IMF) is yet to evaluate Ghana's request for Rapid Credit Facility disbursement to help fight the Coronavirus.
Ghana made the 100 million dollar request last week as part of efforts by President Akufo-Addo to raise money to fight the deadly coronavirus disease.
Finance Minister Mr Ofori-Atta disclosed to Parliament last week that Ghana has applied to the World Bank to tap into a $12 billion fast track Covid-19 facility and the IMF's $10 billion facility to address the deadly virus.
A statement by the IMF's African Department Director Abebe Aemro Selassie on Tuesday said "Last week, the IMF received Ghana's request for a disbursement under the Rapid Credit Facility to help the country address the economic impact of the COVID-19 pandemic.
"We are working hard to evaluate the authorities' request and bring it forward for Executive Board consideration as soon as possible."
Ghana has so far recorded 53 cases of COVID-19 with two deaths.
The latest cases were recorded from tests conducted from people who arrived in Ghana on Sunday and were mandatorily quarantined by the government.
According to the Health Minister, 1030 people were mandatorily quarantined after they arrived in the country on Sunday and Monday.
Samples were taken from 611 people and out of 185 of the samples tested 26 tested positive for COVID-19. More tests are still being carried out according to the Mr Agyeman Manu.
Globally, 423,469 people have been infected with 18,909 deaths and 109,153people fully recovered.
China, Italy, USA, Spain, Germany and the UK are the worst-hit countries in the world with South Africa and Egypt the hardest-hit countries on the African continent.
All social gatherings have been banned by the President with Ghana's borders also closed to traffic. People arriving in the country locked for a 14-day mandatory quarantine.
Source: Ghana/Starrfm.com.gh/103.5FM