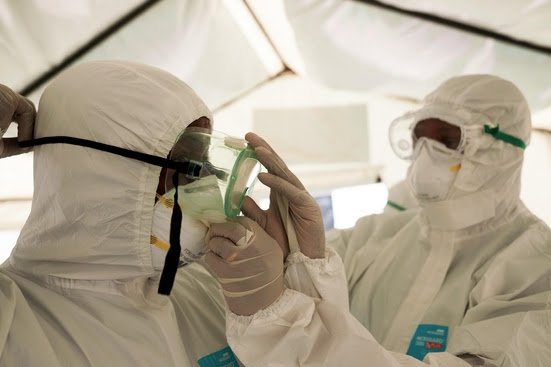 COVID-19 cases in Ghana have now hit 408 with eight deaths according to the Ghana Health Service.
According to the GHS, the new cases were detected over the past twelve (12) days since the introduction of the enhanced surveillance.
The GHS stated that as of 10 April 2020, a total of 27,346 persons have been tested with 408 being positive for COVID-19. The breakdown of the 408 positive cases are as follows: four (4) have been treated, discharged and have tested negative, 394 cases have been categorised as mild disease on treatment, two (2) moderate to severe cases, none currently on ventilators and eight (8) have died.
Of the 408 confirmed COVID-19 cases, 205 were reported from the routine surveillance, 88 from enhanced surveillance activities and 115 from travellers under mandatory quarantine in both Accra and Tamale.
Regions that have reported cases are Greater Accra, Ashanti, Central, Eastern, Northern, North East, Upper East and Upper West regions.
Meanwhile, residents in the Central region are ganging up against the idea of using schools in their communities as isolation centres for the deadly Coronavirus.
It started with Winneba when authorities took to the streets to kick against the use of Winneba Secondary School as isolation centre days after the region recorded its first case of the COVID-19.
It was followed by the staff of St. Augustine College and on Saturday residents of Brafoyaw – a suburb in Cape-Coast- have also kicked against the use of Aggrey Memorial Zion Secondary School for similar purposes as they fear the proximity could result in infections.
The Central regional minister in the course of the week had hinted on using such places as isolation centres in the event residents contracts the virus especially when one person had already contracted the virus with 13 others being traced.
But residents have not taken the suggestion lightly and are resisting attempts to use the schools for such purposes.
On Saturday, residents massed up at the entrance of Aggrey Memorial to stop officials of GHS who attempt to use the school as an isolation centre.
Source: Ghana/Starrfm.com.gh/103.5FM