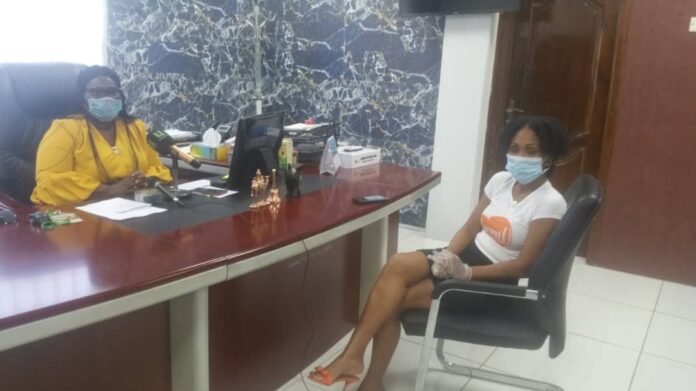 Entrepreneur and owner of East-Legon based kids shop 'Sprogs Kids' Nada Mettle has contributed her quota to the national effort to provide free food for the vulnerable in the society amid the novel coronavirus pandemic.
Nada gave fifty 5kg bags of rice as well as fifty 1 litre vegetable oil to the Ayawaso West Municipal Assembly where her shop is located, to be given to the needy in the municipality.
She is the first individual and small business owner to donate to the community, the MCE Sandra Owusu-Ahinkorah revealed.
The First Lady's Rebecca Foundation launched the 'Relief Boxes Challenge' April 2 to support the national effort of preventive and treatment measures instituted by the government against the spread of the COVID-19.
The First Lady has personally received 5000 boxes of food items on behalf of the Rebecca Foundation to donate to the poor and needy.
Meanwhile, the MCE for the area speaking on the sidelines of the donation lamented over the discouraging rate of relief efforts coming to the assembly as Ayawaso is known to be an elitist community.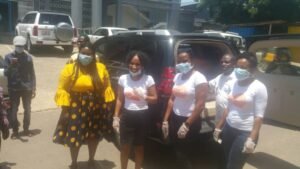 Speaking to starfm.com.gh following the donation Nada indicated that although she owned a small kids shop she felt the need to provide in her own little way for the vulnerable, most importantly in the area where her business is located.
She said "this has actually been a very fulfilling experience. Just looking at the people out there  who cant actually go to work and need to feed their families that have no source of income, I just thought in what easy can I actually share the little that I have with them."
She appealed to other small businesses to "put on your masks, put on your gloves and come out and make in impact, touch somebody's life. Someone that's least expecting it, touch their lives in whatever way that you can."
"Get out of our comfort zone and touch a life. A life that's not expecting you to touch them. Go out of your way because I think that's actually more fulfilling," she added.
President Akudfo-Addo has however extended the partial lockdown in some parts of the country including Accra and Kumasi for one more week beginning Monday, April 13, 2020.
Source: Ghana/Starrfm.com.gh/103.5FM