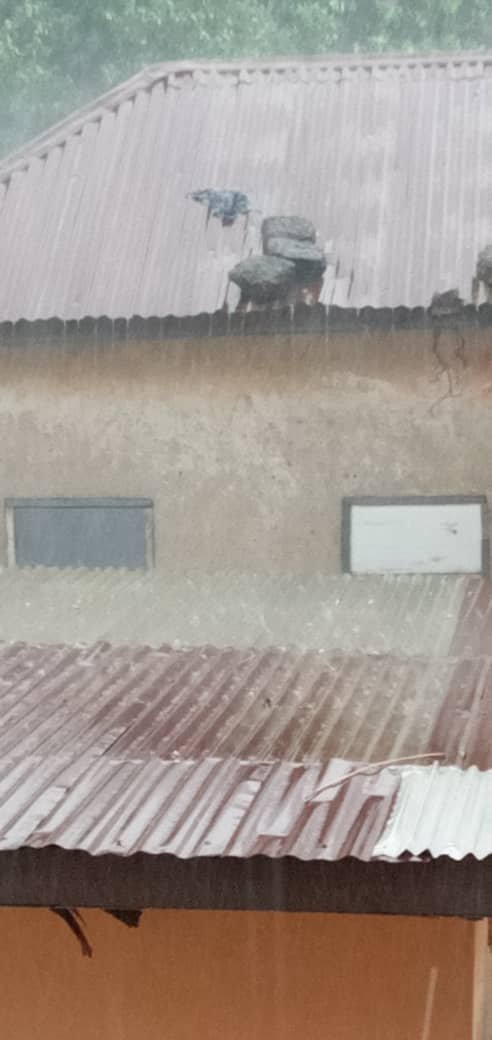 The Ashanti regional capital Kumasi on Monday experienced an ice pellet bath popularly known as hail stones as rains turned into little pellets of ice.
The spectacle of the particles, some measuring bigger than four lude dyes, have littered the roofs and streets.
This has drawn several residents into corridors and windows, some taking videos with others picking up the particles to admire its nature.
A woman who had come into her corridor with her children told Ultimate News, this was the first time in over twenty years she witnessed anything of the sort.
"I remember seeing things like this when I was young probably about ten years old. I came out when I heard the bangs on the roofs. I brought my children out to observe it because they have also not seen this before," she told reporter Ivan Heathcote – Fumador.
Source: Ghana/Starrfm.com.gh/103.5FM/ Heathcote – Fumador