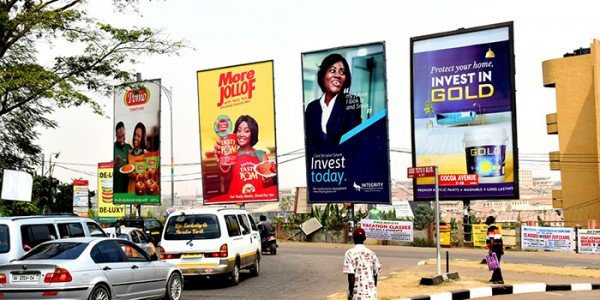 Seventy per cent of advertising companies have been grounded to a halt due to the adverse effects of the coronavirus pandemic.
Also, sixty per cent of workers in the industry and members of the Advertising Association of Ghana have been laid off due to same, the AAG has revealed.
The AAG, however, noted that it was critical for its members to be supported to come out of the situation.
Executive Director for the AAG Francis Dadzie made the disclosure on Morning Starr with host Francis Abban Monday.
"About 70% of businesses have gone down because of this Covid and its very critical for us to be supported to come out of this situation.
"It's a tough one, contracts, events, campaigns have all been cut and so, for now, we are now putting our data together to see whether we can access the package put together by the government if we are to be in the house", he said.
He also waded into the issue of the controversial mask-less billboards of President Akufo-Addo advocating mask-wearing to fight covid-19.
The billboards which have sprung up in many parts of Accra advocating the need for mask-wearing as a measure in curbing COVID-19 show a giant image of the President without a mask. A spectacle which has provoked criticism on social media on governments commitment to curbing the virus.
"We have these billboards standing there and they are empty. So, that is why we agreed to keep them for this campaign and ensure that we come out of this together. because if they are standing there with no material on it, it doesn't serve any purpose meanwhile investment has been sunk already."
He added "so that's the reason these billboards were given out so that we can put this message of Covid "
Mr Dadzie also indicated that data on revenue lost by advertisers will be out by close of this week.
Meanwhile, COVID-19 cases in Ghana have spiked to 2169, the Ghana Health Service has announced on its website.
One more person has died from the deadly Covid-19 virus bringing the death toll to 18.
The Ghana Health Service disclosed on its website on Saturday that 229 persons have since recovered from the 2169 cases.
The Greater Accra Region still leads with 1, 852 cases, Ashanti Region – 117, Eastern Region – 87, Central Region – 21, Oti Region – 19, Upper East Region – 19, Volta Region – 16, Northern Region – 13, Upper West Region – 10, Western Region – 9 and Western North Region – 4.
Source: Ghana/Starrfm.com.gh/103.5FM