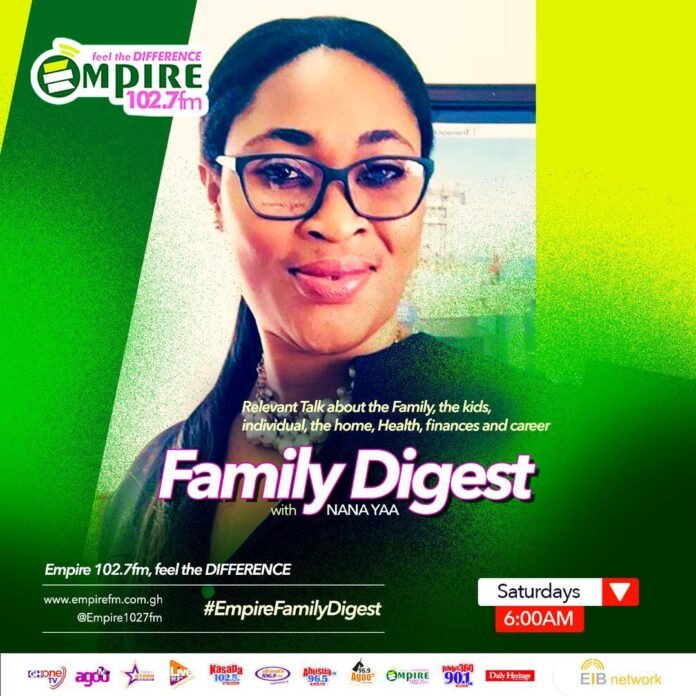 After being an avid media watcher for almost a decade, Nana Yaa Arthur an Aviation Management Expert takes over the hosting of Family Digest, a family-oriented programme which airs on Western Region's favourite English dial, Empire 102.7fm every Saturday from 6-8 am.
Although she is not known to many listeners, Nana Yaa has promised to thrill her listeners with new segments on the programme
"Family Digest was one of my favourite Radio programmes on weekends so I wasn't surprised when the axe fell on me to host the programme following the departure of the host, I am introducing a segment called Mr&Mrs which will seek to address misunderstandings between married couples, she told Empire News
Nana Yaa Arthur is a product of De Montford University, Leicester, UK, holds a Degree in Mental Health Psychology and currently works with Tullow Ghana.
Her first show comes off this Saturday, April 16th where she will discuss benefits and challenges confronting parents who work from home due to the COVID-19.
Source: Ghana/Starrfm.com.gh