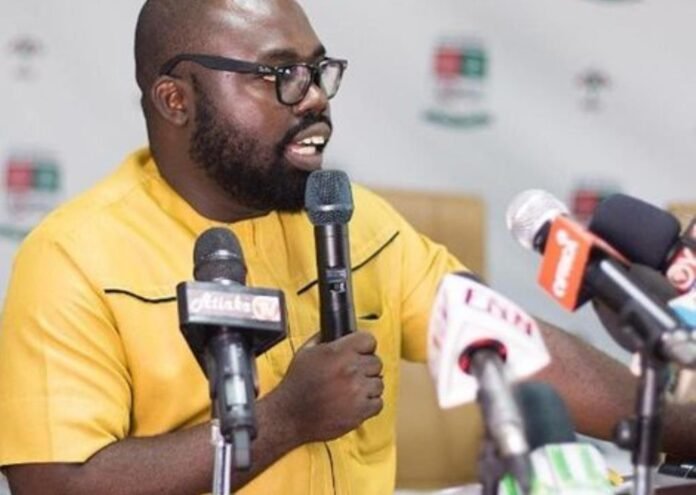 The main opposition NDC has maintained that the EC cannot compile a new voter's register by the end of June as has been planned.
According to the party, a full-scale exercise registration cannot be held before the December polls except the EC and government change the date for the elections.
The NDC including other political boycotted an IPAC meeting on Thursday over several concerns including the venue of the meeting.
The NDC also alleged that the EC communicated 10 pm as the time the meeting would start, meanwhile the meeting started at 10 am.
Speaking to Starr News Atiewin Mbilla Lawson, Deputy General Secretary of the NDC, Peter Boamah Otokunor, stated said the voters' registration exercise cannot be possible now
"let me put it on record right now on your station, perhaps maybe the first, that we can never start the registration by the end of June. I have heard others predicting around the 23rd of June as the beginning of the registration. That can not happen. It is not possible."
He stressed: "as we speak, the equipment is not in and its a fact they admitted that at the meeting. As we speak the CI 126 which is an amendment of the CI 91 is not mature and it's a fact they admitted at the meeting. And it's also a fact that the CI 126 will mature the first week of June, that is a fact. And it's also a fact that the same CI 126 in their current amendment that is pending provides that they furnish political parties with the registration centres, the registration officials and the date, 21 days before the start of the registration."
Mr Otokunor insisted that if the CI will mature on the 3rd of June, there was no way "you can start by 23rd, if you go by the 23rd, then it tells you clearly that the CI has to mature 3rd of June and they will do the gazetting that same day."
He explained "because when you prepare all those things and send for gazetting. The gazetting takes at least a week. So when you calculate all that, there's no way you can start registration last week of June and we have maintained that. Perhaps you want to  take this as a prophecy."
"We stand by our position, that we are on the path of destruction, we have set ourselves on the path of chaos, on the path of constitutional crisis and that is where the EC is taking us," he ended.
Source: Ghana/Starrfm.com.gh/103.5FM