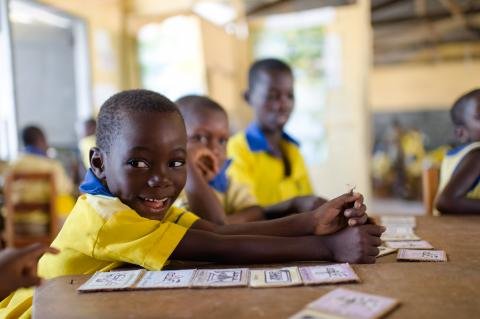 The Chief Executive Officer (CEO) of Leyden Educational Consultancy based in London, Dr James Owusu, is calling on President Nana Addo Dankwa Akufo-Addo to speed up processes leading to the reopening of schools.
According to Dr Owusu, the longer the children stay at home, the more it affects their mental health.
He said research has revealed that the more children stay at home without going to school affects their way of thinking, causes frustration and impacts negatively on their mental wellbeing.
Dr Owusu said when children stay at home for long without going to school, it is a great disadvantage, especially to the deprived ones.
"Currently in Ghana, more than 70% of children cannot get access to internet learning or even have computers for learning, hence are always frustrated," he stated.
He said the government should engage in training teachers who can detect the psychological behaviour of children when schools reopen in order to help them to deal with their mental behaviour.
The educational consultant said the government could start the reopening in phases such as opening nursery one, primary one to primary six first because the rate of Covid-19 spread among children is relatively low.
He added that junior high schools (JHS 3) and senior high schools (SHS 3) could be added because they were at the transition levels with serious text-tracking and tracing so that those with the disease could be easily identified.
"We can also bring back the shift system so instead of a class of 40, schools can take 15 to ensure social distancing and again with strict regular hand washing," he suggested.
"This is a time of creativity with sharp thinking and we should not copy blindly because the USA and the UK are opening schools but rather gradually."
He said there are risk factors in every situation and so the government must focus on text-tracking and tracing to build confidence in both students and parents.
Dr Owusu said the government must ensure that every school has a risk assessment by reducing the various classes to at least, 15 pupils, encourage outdoor learning, ensure teachers wear PPE or nose masks and pupils or students as well.
Source: Ghana/Starrfm.com.gh/103.5FM/Philip Antoh