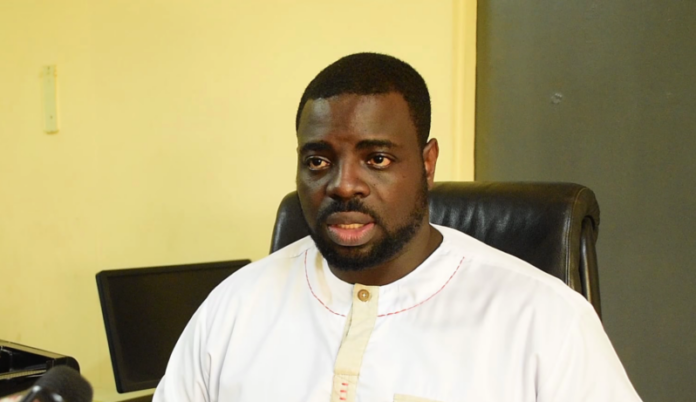 The Volta Regional Deputy Director of Health in charge of Public Health, Dr. Kwesi Senanu Djokoto has called for stakeholder support in educating the public on the devastating effects of the Covid-19 pandemic and the need to adhere to the safety protocols to curb the spread of the disease.
According to Dr. Djokoto, many residents of the region continue to disregard the safety protocols; a situation he says will expose the public to the virus.
He said, "we still have a few challenges especially at our transport terminals, in our markets and just across the streets, you would observe that despite the education, people are not wearing the nose masks; a very worrying situation that exposes them to the virus."
Speaking to Starr News Faisel Abdul-Iddrisu, he called on stakeholders including the media and the traditional authorities to intensify the educational campaign to get the public to observe the protocols.
"Judging from the observations we have made, it's necessary we intensify the educational campaign and so, all stakeholders must come on board, especially the media and the traditional authorities in the various communities in the region. When we do that, it will ensure that the public continues to comply and stay safe by adhering to the safety protocols," he appealed.
He further urged the public to accept that the virus has come to stay, thus the need to adjust to what he called 'the new normal' way of life.
"Social behavioural change is a process not an event, but the public must come to accept that the virus is real and until a vaccine is found, we must continue to adjust to the new normal ways of doing things," he urged.
Though the Volta region has recorded 32 recoveries from the Covid-19 pandemic, the region's case count has seen a surge in the latest update bringing the tally to 60.
Source: Starrfm.com.gh/103.5fm/Faisel Abdul-Iddrisu