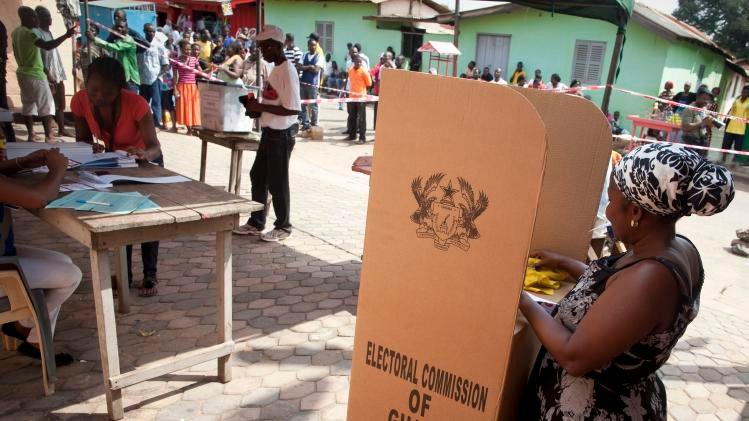 The Coalition of Domestic Election Observers (CODEO) has appealed to the Electoral Commission to rethink their decision to exclude the existing voter's ID card as proof of identity in the upcoming mass voter's registration exercise.
According to CODEO, the decision by the EC  is likely to disenfranchise many Ghanaians in the upcoming elections.
It comes after the EC announced at a meeting with political parties on Wednesday that it will go ahead with its controversial registration exercise in June.
Speaking to Francis Abban on the Morning Starr Thursday, Project Lead for CODEO Rhoda Afful said the EC must be concerned if their measures are going to make it difficult for some Ghanaians to register in order to enable them to vote in December.
"Whoever is eligible and willing to participate in the process must be allowed to vote. So whatever measures you put in place, you must ensure that you are making it possible for them to vote. On the face of it, it (exclusion of voters ID card) is not helpful because there are a lot of people who do not have the passport and national ID," she said.
On the option of a registrant guaranteeing for others without the national ID or passport to register, she said: "This whole Idea of people guaranteeing for people, we have had issues with that. That situation is going to be challenging. Some of the EC commissioners agreed at our meeting that in some communities it will be challenging for some people to do so because they do not have the national ID or passports. If people are unable to register then you are not promoting inclusivity which is cardinal for democracy.
"For any electoral commission, your job is getting people to vote, getting the numbers, for the commission they must be concerned that people are not going to be able to register, they must be concerned about communities which will be disenfranchised because of the approach".
Source: Ghana/Starrfm.com.gh/103.5FM