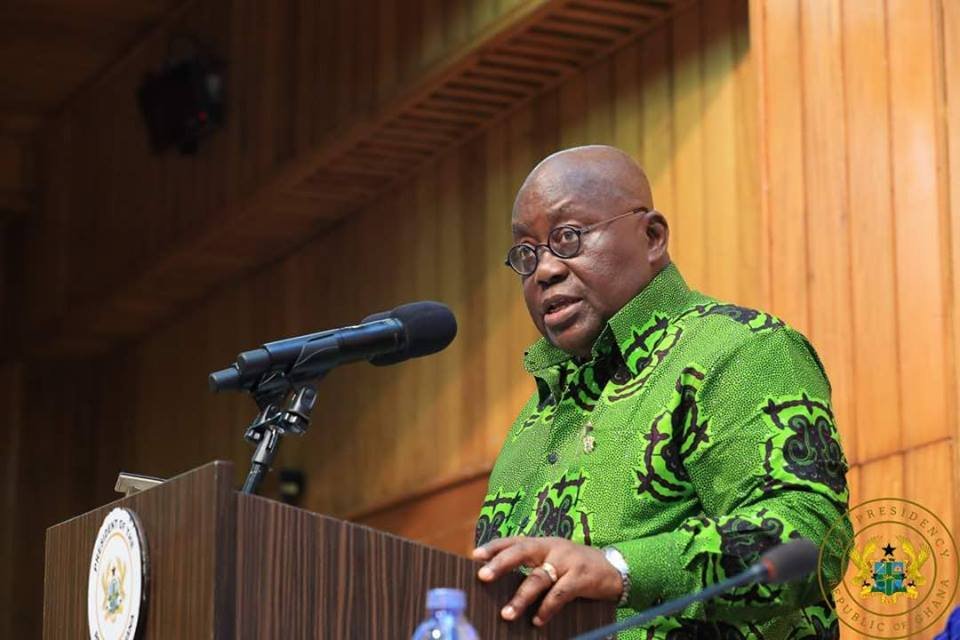 President Akufo-Addo has announced the extension of incentive package for health workers in the wake of COVID-19.
Announcing the extension of the package in an address Sunday night, the President gave the assurance that the confusion over which class of health workers qualified for the package has been cleared.
"I announced an incentive package to motivate and express appreciation to all health workers for the months of April, May and June. I am happy to announce that I have decided to extend the incentive package for health workers for another three months. This means that all health workers will pay no income taxes for the next three months. ie. July, August and September.
"Again all frontline health workers as defined by the ministry of health will continue to receive an additional allowance of 50 percent of their basic salary for the next three months. ie. July, August and September.
"I know the implementation of this for April, May June, has been fraught with some challenges cause mainly by the protracted issue of who qualifies as a front line health worker in this context. I have however been assured that all the challenges have been resolved for payment to be affected by the end of June," The President said.
He also disclosed that COVID-19 cases in the country have risen to 17,351 with 30 persons critically ill.
"As of Saturday, June 27, 2020, our country has recorded 17,351 confirmed cases with 12,994 recoveries representing some 75 percent of positives."
"This means that currently, there are 4,245 active cases having conducted 294,867 tests. One of the highest on the continent. 30 persons are severely and critically ill and we have a total of 112 sad deaths constituting 0.6 percent of positives as we maintain one of the lowest deaths rates in the world."
Source: Ghana/Starrfm.com.gh/103.5FM