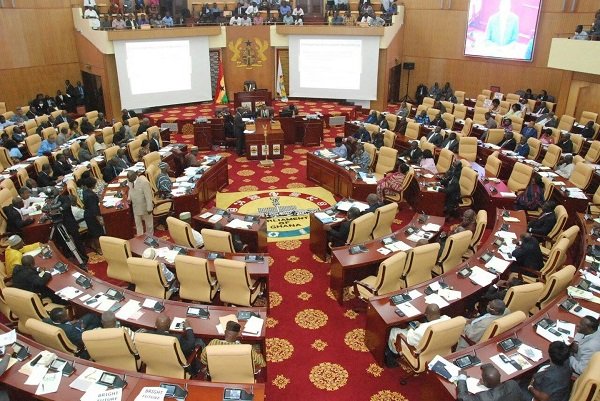 The Majority leadership of Parliament has categorically and emphatically stated that the legislature will not shutdown following recorded cases of Covid-19.
The Minority has been demanding the Lawmaking House be closed down for safety and protection of lawmakers and their constituents following reports of two MPs and 13 staff of the parliamentary service testing positive for the virus.
Speaking to Starr News, ranking member for the health committee Kwabena Mintah Akandoh insisted parliament must break.
But deputy majority whip Matthew Nyindam disagreed. According to him, it's not out of place for a few MPs to test positive for Covid-19.
The Kpandai MP, however, assured that all safety protocols are being adhered to for the protection of members.
"We must observe the protocols and when we all observe the protocols we will defeat COVID-19. Today there are nations that are voting, America will go for election in November, COVID-19 is still there, Ghana will go for election December, COVID-19 is still there so let's all see COVID-19 as part of us…we all must adopt a very positive lifestyle."
Meanwhile, the Minority in Parliament has raised concerns over the decision by the government to keep final year JHS students in school for an 11-week period before they write their final exams.
Matthew Opoku Prempeh on Tuesday, June 2, explained that final year JHS pupils will stay in school for 11 weeks before they complete.
According to him, the duration will give the students and teachers ample time to complete all courses they were unable to cover before the COVID-19 pandemic.
But Speaking to Starr News, minority spokesperson on education Peter Nortsu said the long stay in school can expose the pupils to the virus.
Source: Ghana/Starrfm.com.gh/103.5FM