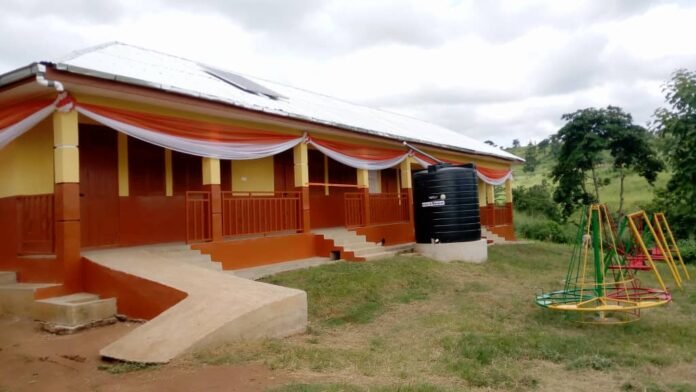 Akoradarko, a farming Community in Fanteakwa North District of the Eastern Region has been provided with a 3-unit modern Kindergarten classroom block with auxiliary facilities such as offices, store, restroom, and toilet and bath.
The KG classrooms are powered by solar energy and furnished with furniture, a 45 inches TV, laptops, tablets, mats for the children, boxes of marker, exercise books, reading books, play equipment and other teaching and learning materials.
Attached to the Classroom block is a four-bedroom teachers bungalow facility.
The two projects which cost a total of $121,622 were built by World Vision Ghana with funding from the World Vision Korean support office and other institutions in Korea.The Project commenced in March 2019 and completed in February 2020.
Speaking to the media after commissioning the Projects, World Vision Ghana's Technical Education Programme Manager, Andrew Ofosu-Dankyi,  said the enthusiasm of children in the community in academic activities motivated the NGO to put up the edifice having put up an impressive performance in a reading project implemented in the district in spite of the poor state of Classrooms in Akoradarko D/A Primary School.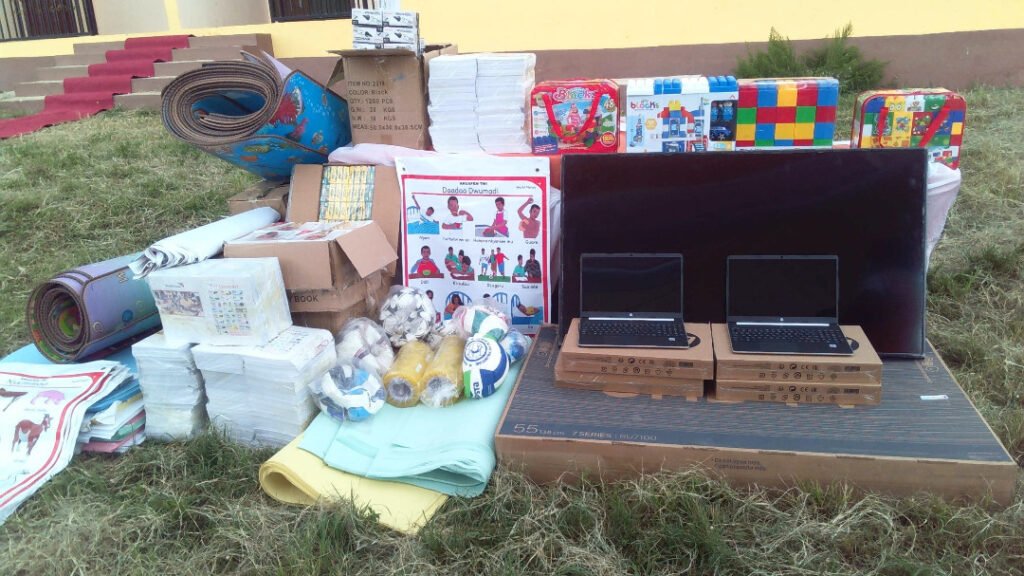 He said the facility is therefore envisaged to enhance delivery of quality early childhood education to improve the academic performances of the vulnerable but brilliant children in the community.
The Fanteakwa North District Director of Education Felli Jacob Alagiwe commended World Vision Ghana for their immense contribution to improving academic performance of children in rural parts of the District over the years.
He urged teachers to effectively maintain the facility and ICT equipment for sustainability.
The Headteacher of the School Clement Aniagyei was elated that academic performance would see significant improvement since accommodation was a major challenge to teachers posted to the community.
Source: Ghana/Starrfm.com.gh/103.5FM/Kojo Ansah