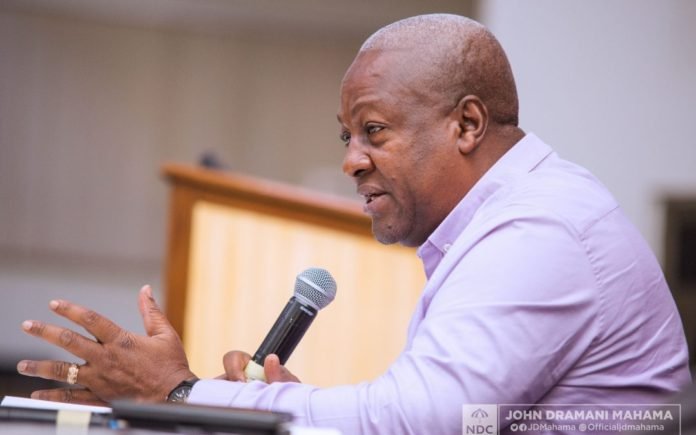 NDC flagbearer John Mahama says he will maintain the payment of allowances to teachers and nurses if elected in the December polls.
Mr. Mahama, who in 2016 was against the payment of the allowance, says a future NDC government will sustain it but will ensure that the students loan trust is improved to serve the same purpose.
"You know that it was a very critical issue in the run-up to the 2016 elections. What I had said was we were going to migrate the health trainees and educational trainees to the student loan scheme. Now what I have said going up to the 2020 elections is that, we are going to let the status quo remain. It means that we are going to continue paying trainee allowances, but we will improve the student loan and adapt it so that it serves the same purpose as the allowances.
"So we will increase the amount under the Student Loan Trust [Fund] and then instead of giving it to you as a lump sum, we will give it to you at regular intervals so that you continue to use it for the things you use it for. So, once we have done it and it's attractive and it's good enough for you, then we will now do the migration onto the student loan scheme. So for now, if I become the President on January 7, 2021, we will maintain the status quo. It means that, we will continue to pay the allowances and when we have improved and made it attractive for all students to go for it, then we will now do the migration onto the student loan scheme. So that's my position on it as of now," he explained during his digital conversation.
Meanwhile, address the media in Accra Monday, National Communications Director of the NDC Sammy Gyamfi said the NDC will abolish the mandatory national service undertaken by teachers if elected into office.
Source: Ghana/Starrfm.com.gh/103.5FM/