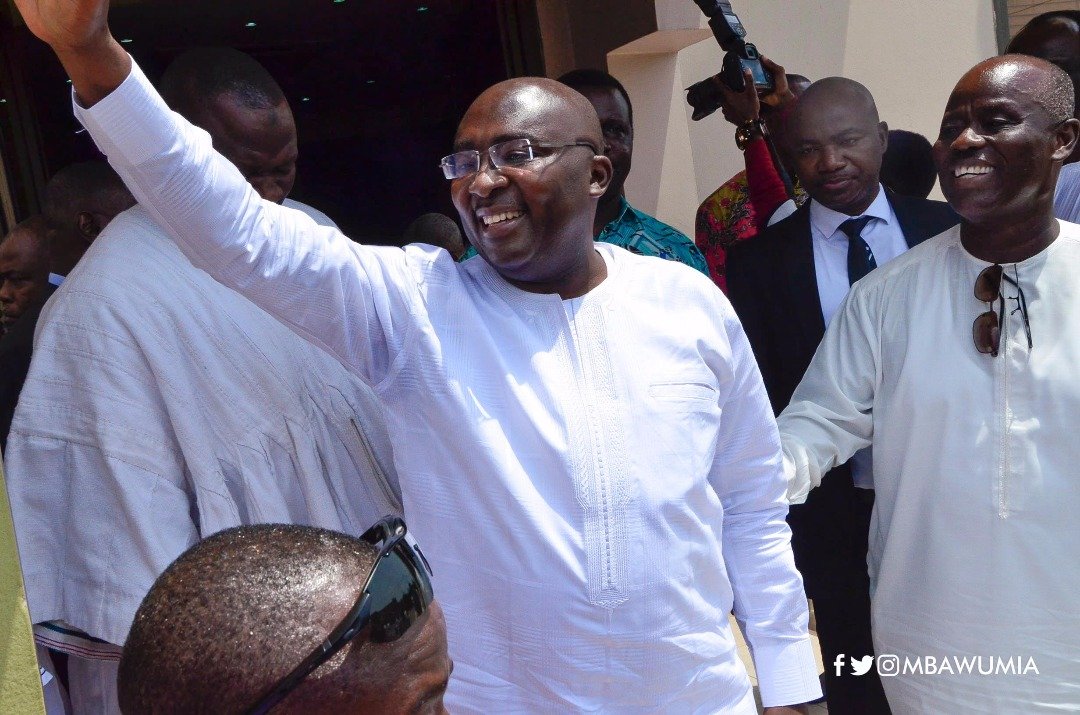 Vice President Dr Mahamadu Bawumia says he is ready to support President Akufo-Addo win another victory for the New Patriotic Party in the upcoming December 7 polls.
"Mr. President, I will never take the trust and loyalty you have reposed in me for granted and will continue to do everything in my capacity to support you in the execution of your mandate as President.
"Sir, it has been a privilege working for you all these years and I thank you for giving me the opportunity. God Bless you," Dr. Bawumia said in his acceptance speech after President Akufo-Addo announced him as his running mate for the elections in Accra Saturday.
Dr. Bawumia added:  "I am also indebted to so many men and women who have sacrificed and continue to sacrifice for our party and country on a daily basis without outward recognition."
In his speech at his acclamation before the council of elders of the party, President Akufo-Addo assured members of the NPP of another victory in the 2020 elections.
According to the President, he will do everything possible to justify the party's confidence in claiming him as its flagbearer again.
"I thank the Almighty God for the honour done me today by the members of the National Council of the NPP for acclaiming me as the presidential candidate of the party for the 7th December 2020 general elections. I shall with God's help, do everything within my power to justify your decision and lead this smooth deserving party to another victory in December. I accept this in all humility," the President said.
Source: Starrfm.com.gh/103.5fm