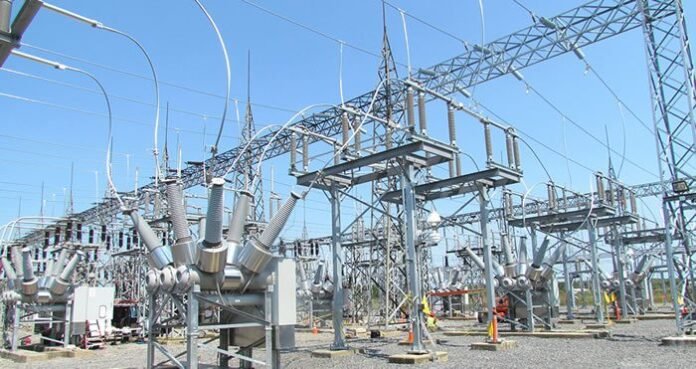 Seven new communities in the Adaklu District of the Volta region have been connected to the national power grid under government's Rural Electrification Project.
The new communities include Seva, Tevikpo, Hinakope, Xelekpe-Kpetoe, Dawunu, Dorkpo and Alawukope all in the district, bringing the total electricity coverage in the area to 70% while few other communities are expected to be connected.
According to the District Chief Executive of the area Phanuel Kade Donkor, the target is to have every community in the district connected to the national by the close of the year.
"We are hopeful that we would hit our target of getting all communities in the district onto the national grid and that we hope to do before this year ends."
The DCE disclosed this when he visited the communities to highlight the successes of some government policies to the people in line with a directive from the Ministries of Local Government and Rural Development (MLGRD) and Information (MoF).
At Seva, one of the seven communities, school children say the availability of electricity has come to help them in their studies.
"In the past, we used candles and torchlights but anytime the candle goes off or the batteries die, we end our studies. Now that we have light, we can learn anytime and day and so, it has come to improve our studies," Joyce, a resident SHS student told Starr News.
Some other residents say they are able to watch the television and get information especially on the Covid-19 pandemic.
Water challenge
Despite the presence of electricity in these communities, the Adaklu district continues to suffer from acute water challenges with many communities having to rely on unwholesome water from the streams for domestic use.
For many years, residents across the district have been sharing these sources of water with cattle owned by Fulani heardsmen; leading to rampant confrontations.
Some residents of Adaklu Anfoe lament that the situation is worse off especially during the dry season.
"We have lived with this water problem for many years but it gets worse during the dry season. What we have always relied on is River Tordzie which stretches all the way from Togo through Agotime-Kpetoe and you can imagine the nature of that water but that's what we rely on for cooking, washing and even drinking," a resident told our reporter.
But according to the DCE, many efforts are being made to salvage the situation with the District Assembly embarking on a project to drill boreholes across the communities with acute water challenges.
He said, "the water problem in Adaklu is a serious one that we have lived with for many years. What we expect is the completion of the Adidome water project, which is earmarked to be extended to the Adaklu district.
Nonetheless, in the mean time, we are embarking on a project that would see the drilling of boreholes in these communities with acute water challenges to salvage the situation, while we wait for the completion of the Adidome project."
Source: Starrfm.com.gh/103.5fm/Faisel Abdul-Iddrisu