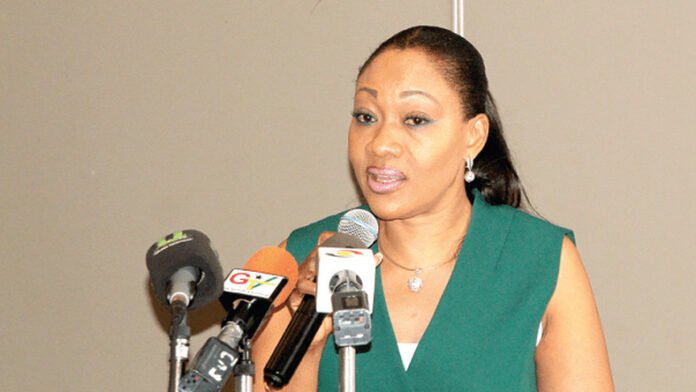 The Electoral Commission has described as "outright lies" claims that 40 percent of the Biometric Voter Registration Kits (BVR) being used for the ongoing registration exercise are old kits.
In a strongly worded statement, the EC stated that the claims are being perpetuated by persons who are only interested in misinforming the public about the work of the commission.
IMANI-Africa President, Franklin Cudjoe wrote on his Facebook page Wednesday that  40 percent of the old biometric registration systems are being used at registration centres in the ongoing mass registration exercise.
According to him, this was despite the EC's claim of obsolescence of the previous biometric registration systems, a reason cited in its decision to jettison the old BVRs.
Mr Cudjoe also claimed that "there is near absence of the facial recognition technology touted" by the Election Management Body(EMB).
But the EC in a statement said "the assertion by these individuals that 40 percent of the BVR Kits being used are old Kits, is an outright lie.
The statement added "for the avoidance of doubt, all Kits currently in use for the Registration Exercise are BRAND NEW. There is not a single old obsolete Kit in the field. One would have thought that the individuals making the assertion would have indicated in the report where they saw the old Kits being used. The EC is challenging the authors of the misleading reports, to name the centres where the old kits are being used for the benefit of the good people of Ghana."
According to the EC "as part of the Commission's procurement of a new Biometric Voter Management System, 8500 Biometric Voter Registration Kits were procured from Thales, all of which have been received and deployed into the field.
"Indeed the new Kits currently in use are completely different from the old ones in terms of look, appearance and functionality. As a Commission we will continue to provide information to the public based on truth and facts."
Source: Ghana/Starrfm.com.gh/103.5FM