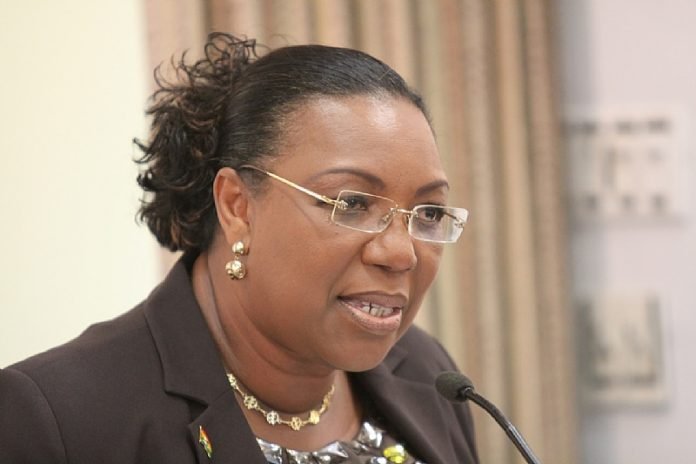 Former Attorney General Betty Mould Iddrisu says the Communications Director of the New Patriotic Party must apologise for his attacks on the NDC running mate Professor Jane Naana Opoku-Agyemang.
The Adenta MP at a press conference after the announcement of the NDC running mate said former President John does Mahama not take Ghanaians serious with his selection of the Professor.
"We can only conclude that the choice of Prof Jane Naana Opoku-Agyeman by Mr John Dramani Mahama is a clear indication that he does not take the Ghanaian electorate seriously," the MP said among other things.
Reacting to the comment, the former Education Minister told Morning Starr host Francis Abban that the attack on the academician is an insult to all women and must be retracted.
"I'm sorry for NPP but they can't say what they said about her. And for Yaw Buaben Asamoa to have said picking her means John Mahama is not serious, I didn't think Buaben to be not engendered so I'm astonished by what he said.
"He needs to retract that statement and apologise to Ghanaian women. For suggesting Mahama is not serious for taking Naana as running mate. That comment is not just insulting but disrespectful to all Ghanaian women".
Former President John Mahama on Monday announced the former Vice-Chancellor for the University of Cape Coast as his running mate for December polls.
The former Minister prevailed after stiff competition from former finance ministers and governor of the Central Bank Dr. Kwabena Duffuor, who is deemed to be favoured by the grassroots of the party.
This the first time any of the two major political parties is going into an election with a woman on the presidential ticket.
Source: Ghana/Starrfm.com.gh/103.5FM