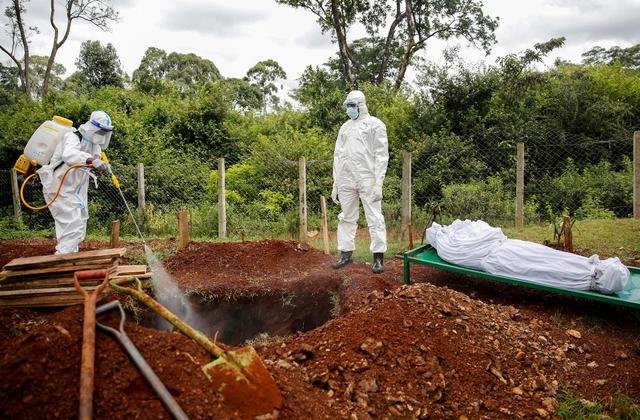 Ghana has recorded seven more COVID-19 deaths as the death toll now stands at 182 from 175, according to the Ghana Health Service.
The active cases of the virus stand at 3,223 with 32,090 persons recovered or discharged.
The total number of cases stand at 35,501 after 359 new cases were recorded.
The Director-General of the Ghana Health Service, Dr Patrick Kuma-Aboagye at a press conference Thursday morning said "Whatever we are doing, particularly the adherence to the protocol, of which we are seeing some improvement, must continue, and we hope with that, we should be able to bring the numbers down."