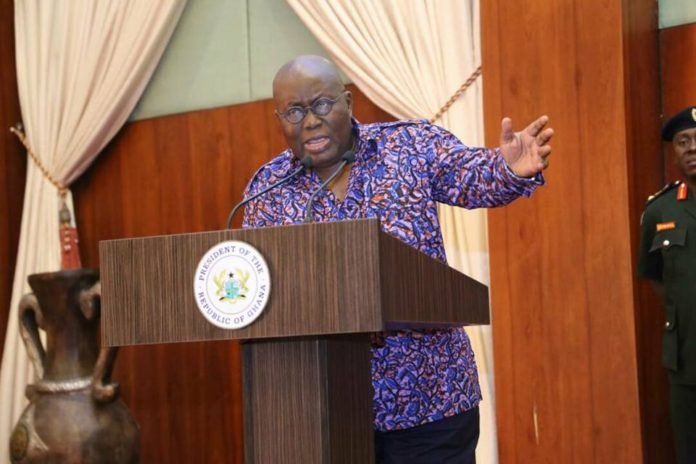 President Nana Addo Dankwa Akufo-Addo will in the coming weeks launch a GHc100 billion Covid-19 development program Finance Minister, Ken Ofori Attah, has announced.
The three and a half year programme is targeted at supporting businesses that may have suffered from the coronavirus pandemic.
This, according to the minister, was borne out of deliberation within the presidency since the pandemic broke with the view of using the challenges it presents rather as an opportunity to transform Ghana and for all Ghanaians.
Mr Ofori Attah made this known during the presentation of the mid-year budget review on the floor of parliament Thursday July 23.
He said "in the coming weeks, the President would launch a Ghc100 billion development program. An ambitious and unprecedented three and a half year program called Ghana Coronavirus Alleviation Revitalization of Enterprises Support Program."
"The Ghana CARES program 'Obatampa' program will anchor the comprehensive transformation of our society."
He went on "I'll also request supplementary funding to support our priority of saving lives and livelihoods supporting business to ensure that the health of Ghanaians and their jobs are secure in these challenging times."