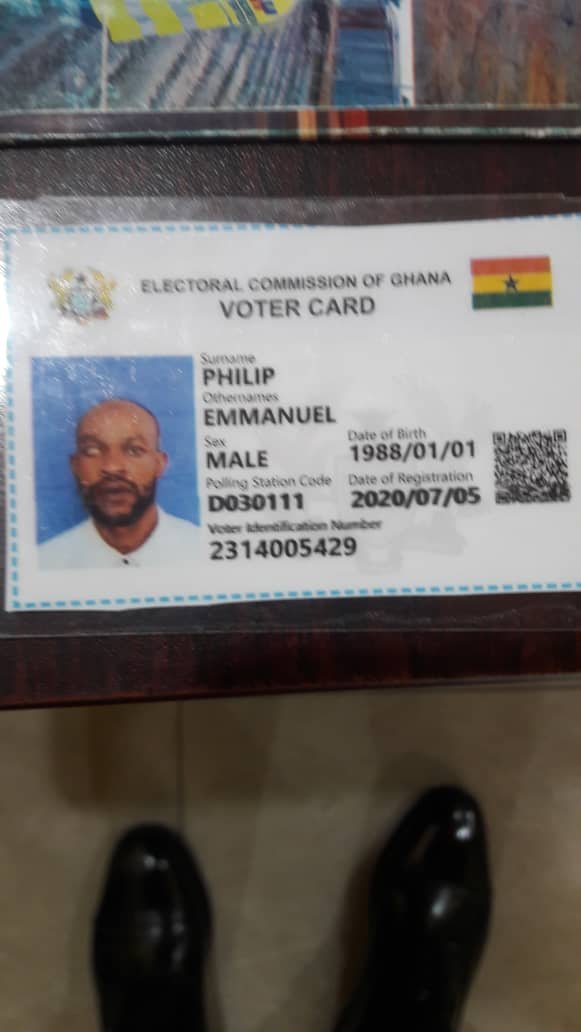 The Aflao Sector Command of the Ghana Immigration Service in the Ketu South of the Volta Region has apprehended a Nigerian, Emmanual Phillip, with the new Ghana Voter Identification Card.
The interception was effected on Monday, July 6, 2020, when the suspect attempted entering Ghana through the main Aflao border illegally.
A bodily search on him at the time of his arrest revealed in his possession a new voter identification card with the registration number- 2314005429.
According to the Aflao Sector Commander, Chief Superintendent (C/Supt), Frederick Baah Duodu, the suspect admitted in a written statement that he lives with Mr Jerry Azametsi a native of Aflao and his wife, Madam  Abigail Togbor Azametsi at Aflao.
The Commander also disclosed that the suspect ( Mr. Phillip), in his confession, mentioned Mr Azametsi and the wife as accomplices and guarantors to the illegal acquisition of the Voter ID at a registration centre on  5th July 2020.
Subsequently, Mr Azametsi (the accomplice), was invited to the GIS Office to assist in investigation on the revelations made by Mr. Emmanual Phillip (suspect) in his written statement.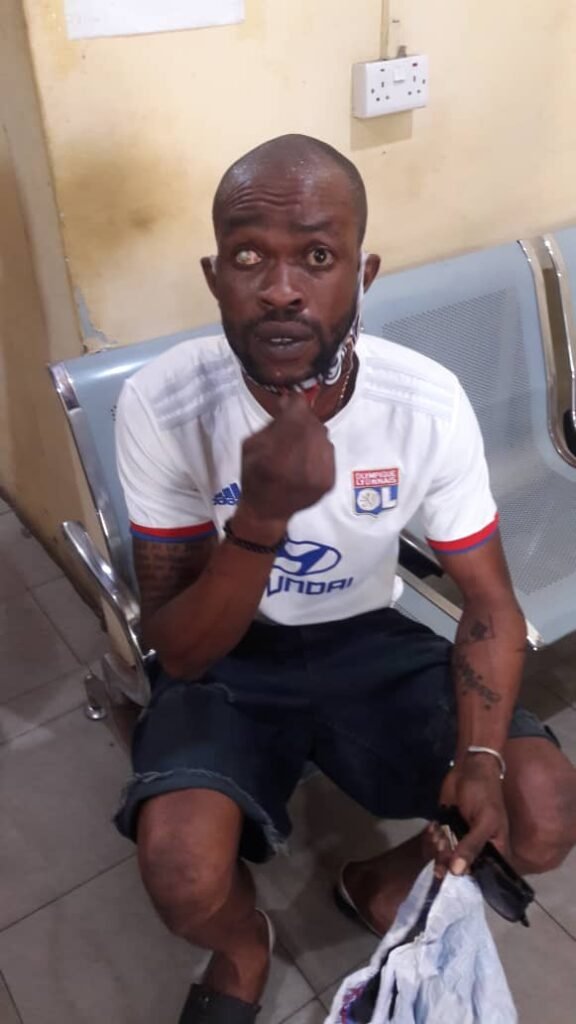 Fast forward,Mr Azametsi admitted in his written statement that the suspect is a Nigerian friend, who lives in the Republic of Togo, however, Mr Phillip frequently visits him in Ghana.
Mr. Azametsi,also confessed during interrogations that he advised his friend to take advantage of the ongoing registration exercise to acquire a Ghana voter ID, which eventually made him serve as  a guarantor to the suspect.
The Aflao Sector Command of the GIS has since handed over the prime suspect and the two guarantors to the  Aflao District Police for further investigation and subsequent prosecution.
In a related development, the Aflao Sector  Command of the GIS  has  sent back seven (7) Togolese nationals into their home country who earlier entered into  the country through  unapproved routes of the borders. They were released to the Togolese  Officials after going through the COVID-19 mandatory quarantine.
Source: Immigration Service