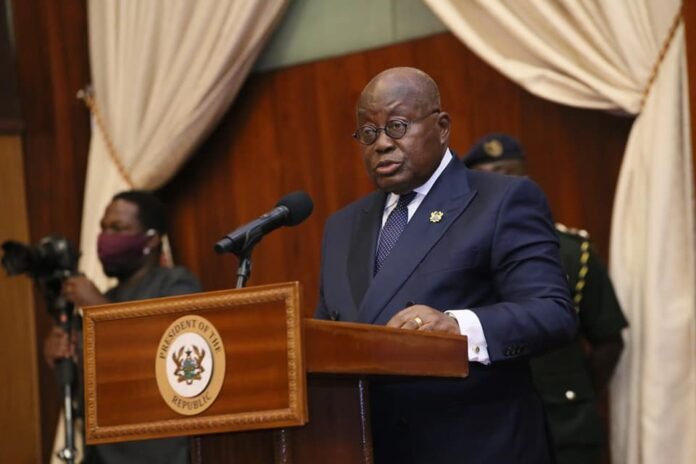 President Akufo-Addo has charged three newly sworn-in Justices of the Court of Appeal to carry out their duty of adjudicating cases without fear or favour, affection or ill-will.
The President gave the charge when he addressed a swearing-in ceremony of three newly appointed Justices of the Court of Appeal, Justices George Koomson, Edward Amoako Asante (President of the ECOWAS Court) and Novisi Afua Aryene, at the seat of the nation's presidency, Jubilee House.
"To our new Justices of the Court of Appeal, it is important to bear in mind that the growth of our nation demands that we have a judiciary that commands the respect of the people by the quality of its delivery of justice as well as the comportment of its judges," President Akufo-Addo said.
"Application of the laws of the land must occur in the words of the judicial oath you have taken, without fear, or favour, affection or ill-will and therefore, without recourse to political, religious or ethnic affiliations of any citizens of the land," the President added.
*Response of Judges*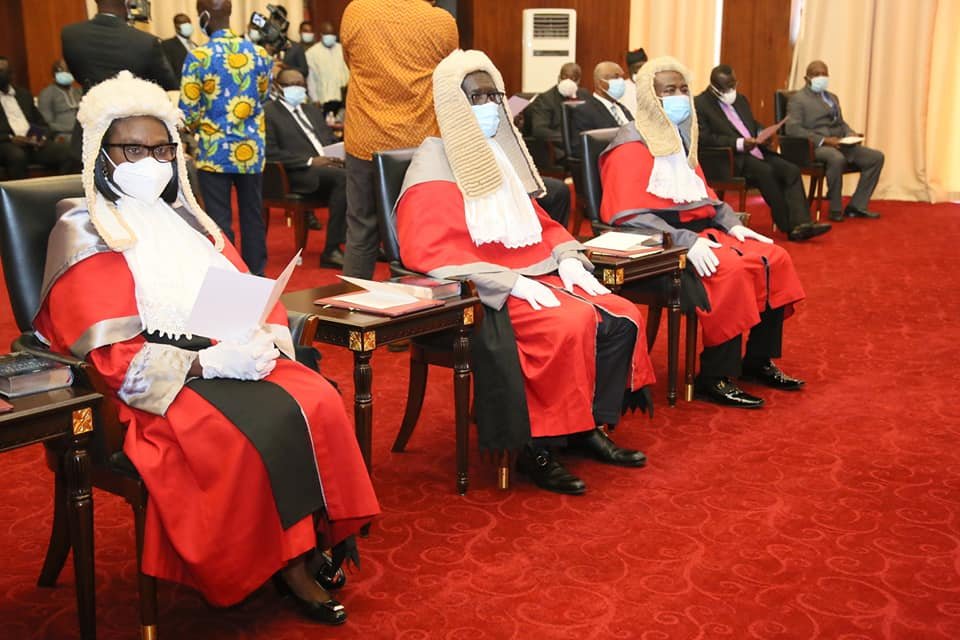 Justice George Koomson, in a brief response on behalf of his two other colleagues said they are mindful of the huge task and responsibility entrusted to them as a result of their appointment as Court of Appeal Justices and pledged they would live up to same.
"We would like to assure your Presidency and the good people of Ghana that we will continue to protect the rights and liberties of the people with dignity, honesty and integrity," Justice Koomson noted.
*Additional Justices*
President Akufo-Addo will at a subsequent ceremony also swear-in three other Court of Appeal Justices, Justice Eric Baah, Justice Richard Adjei Frimpong and Miss Cynthia Pamela Akotoaa Addo (the Judicial Secretary), which will bring the number of newly appointed Court of Appeal Judges to six (6).
*Number of Court of Appeal Judges*
According to the website of the Judiciary, www.judicial.gov.gh there are currently twenty-nine (29) Justices of the Court of Appeal, namely, Justices Paul K. Gyaesayor, Victor D. Ofoe, Francis G. Kobieh, Irene Charity Danquah, Senyo Dzamefe, Dennis Dominic Adjei, Margaret Welbourne, Barbara F. Ackah Yensu, Cecilia Hanzzy-Sowah, Lawrence L. Mensah, Henry A. Kwofie, Gbiel S. Suurbaareh, Mabel Maame Agyemang, Angelina Mornah Domakyaareh, Nicholas Charles A. Agbevor, Alex Poku-Acheampong, Merley Afua Wood, Amma Abuakwaa Gaisie, Anthony Oppong, Samuel Kwame Adibu-Asiedu, Philip Bright Mensah, Angelina Mensah-Homiah, Jennifer A. Dodoo, Janapare A. Bartels-Kwodwo, Sophia Rosetta Bernasko Essah, Georgina Mensah-Datsa, Eric Kyei Baffour, Yaw Darko Asare, and Obeng-Manu Jnr.
With the appointment of the newly sworn in Justices, it brings the number of the country's Court of Appeal Justices to thirty-five (35).
Source: Ghana/Starrfm.com.gh/103.5FM