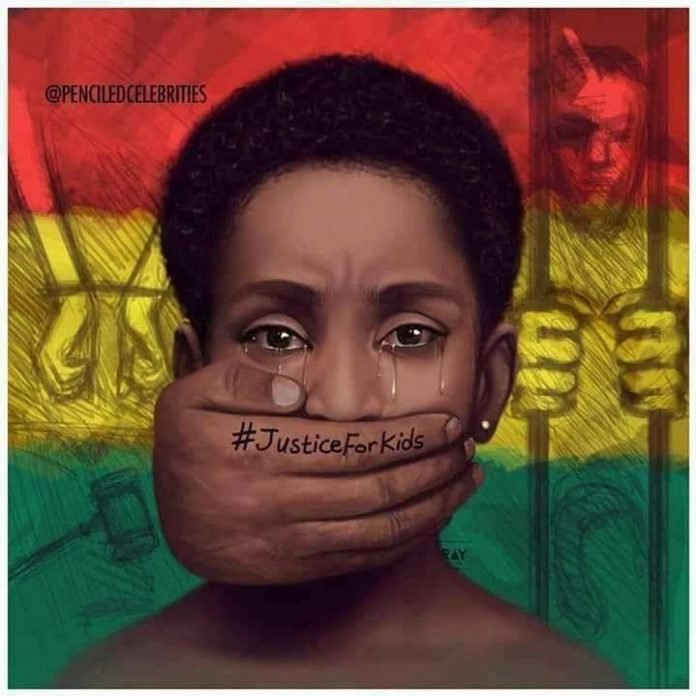 The Keta Circuit Court presided over by Justice Kwame Polly has convicted a 25-year old man into a 9-year jail term for defiling a 6-year old girl at Adzimakorpe in the Ketu South Municipality of the Volta region.
The convict known as Kwabla Adzimah is a sand winner who lives in Adzimakorpe, while the victim, a primary one pupil lives with her sister at Detokorpe, a suburb of Tokor-Denu.
Presenting the facts of the case in court on Thursday, August 6, 2020 the prosecutor, Chief Inspector Seth Appau to the court that on July 25th, 2020 at about 13:30 GMT, the convict who is a friend to the victim's sister (name withheld) went to the victim's home at a time the sister had gone to do her Voter ID card. The victim upon realizing there was no one at home, offered the victim 50 Pesewas, lured her into a nearby bush about 200 meters away from the house, where he forcibly had sexual intercourse with her. He then threatened to kill the victim if she disclosed her ordeal to anyone.
According to the prosecution, the victim went away with tears and narrated her ordeal when questioned by her elderly sister upon returning home.
Following her narration, the sister then informed the uncle as a witness in the case, after which a formal complaint was lodged at the Ketu South Divisional Police command at Tokor.
The complainant together with his friends arrested the suspect and handed him over to the police and was re-arrested and detained for investigation, after which a police medical form was issued to the complainant to send the victim to the hospital for examination, treatment and report.
The medical report which was later submitted to the police stated, "absent hymen with obvious left lateral laceration of vaginal wall to the posterior segment of cervix."
In his caution statement, the accused admitted to the offence and was then charged by the police for prosecution.
At the court, Mr. Adzimah pleaded guilty to the charge and was sentenced on his own plea by the judge.
Source: Starrfm.com.gh/103.5fm/Faisel Abdul-Iddrisu