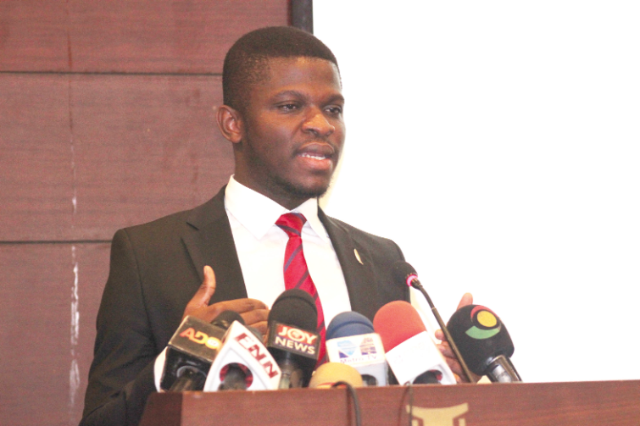 The National Democratic Congress has alleged that thugs suspected to be members of the New Patriotic Party (NPP) have attacked some residents of Banda in the Bono region.
According to the opposition party, the residents who were attacked were on their way for an adjudication hearing on their disputed voter ID card.
The party claims members of NPP vigilante group, Delta force attacked the residents in the full glare of the military.
Communication officer of the party, Sammy Gyamfi addressing a press conference Tuesday said several residents of Ewe origin were prevented from entering township to register.
According to him, several residents were assaulted with some sustaining deep cuts and various degrees of injuries.
They have been blocking preventing the Ewes in the area from crossing into the Banda Ahenkro to register. These NPP thugs and military blocked the road and had actually assaulted some innocent Ghanaians who were traveling to Banda to attend the proceedings of the adjudication proceedings there.
"Some of them have sustained injuries, some have been admitted and one person was stabbed. So you can see military men and NPP thugs, blocking the road and attacking innocent civilians."
The National Chairperson of the ruling New Patriotic Party Freddie Blay has accused the opposition National Democratic Congress (NDC) of undermining the ongoing voter's registration exercise with tribal and ethnocentric claims.
"The NDC is desperately trying to undermine the simple and peaceful exercise of voters' registration into one of ethnocentrism, outright fabrications, needless exaggerations, and old fashioned fear-mongering propaganda and inferior communists tactics.
"It has not been very smooth, I must say, but the Electoral Commission, the only institution with sole authority to determine elections has had to prove its mettle during this exercise," the NPP chairman told a press conference in Accra Tuesday.
Source: Ghana/Starrfm.com.gh/103.5FM