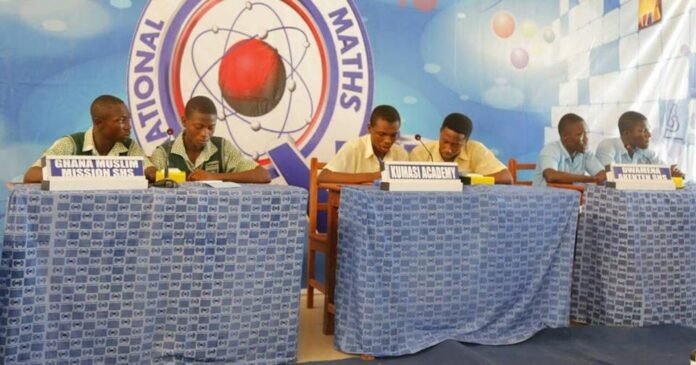 Private Senior High Schools in the country have appealed for their inclusion in the National Science and Maths Quiz (NSMQ) competition.
The Private Schools say the competition has become a major academic platform which provides opportunity for Second Cycle Institutions to prove their worth in Mathematics and Science subjects which they believe they are better positioned to outclass their competitors.
"It will be a welcomed gesture if private schools will be made part of the Maths and Science Quiz. It will be a very nice feeling for the private schools. We have the capacity for instance in my school (Bright SHS) we have a fully stocked Science laboratory and we are making good use of it in preparing our students in Maths and Science. We have very good students in this area but because we don't have the opportunity we cannot bring them to the competition to exhibit their talent so if we should have such an opportunity it will be a great deal for us," The Public Relations Officer of Bright Senior High School Isaac Asare told Starr News.
The PRO hinted that the school is considering sending a petition to Organizers of the event and other stakeholders such as Ghana Education Service to consider the inclusion of private schools in the competition.
Bright Senior High School is one of the major sponsors for the airing of this year's NSMQ competition.
According to Management of the School, the decision to sponsor this year's event is in line with the school's strategic policy to demystify widespread perceptions about Mathematics and Science as difficult subjects to deal with, and whip up interest of students to change the narrative of poor performance in the subjects to have overall effect on science, technology and innovation which Ghana is lagging despite being critical to national development.
The NSMQ is an annual event organised by Primetime Limited -the longest-running independent production on television in Ghana.
The programme is very popular with not only its main target group – Senior High School students – but also with parents and, especially, with former students (old boys and girls), who take great pride in the performance of their schools on this programme.
According to the organizers, the objective of the National Science & Maths Quiz has been to promote the study of the sciences and mathematics, help students develop quick thinking and a probing and scientific mind about the things around them while fostering healthy academic rivalry among senior high schools.
Source: Ghana/Starrfm.com.gh/103.FM/Kojo Ansah