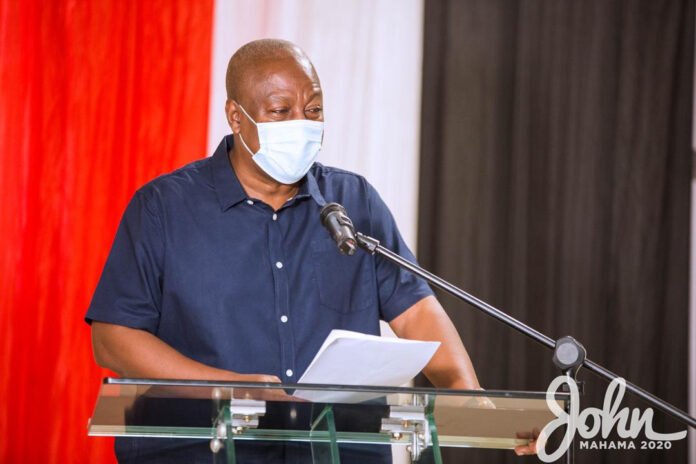 Former President John Mahama has chided government for downplaying the Western Togoland secessionists agenda.
He said it is surprising that the National Security Minister Kan Dapaah was following the President in the Ashanti region when the separatist agenda was raging on.
"It looks like the whole government is not serious about this, the President is not serious about it. No senior person has gone to the area since this thing happened. The Minister of National Security, when this thing was very topical, he should have gone to the area to boost the morale of the security services there, instead, he was in Kumasi with the President commissioning a compost plant," Mr Mahama said in an interview with Woezor TV.
He stressed, "What does Minister of National Security have to be in Kumasi with the President for? On a compost plant, instead of going where people are trying to cede part of your territory".
Meanwhile, security analyst Adam Bonaa is asking government to activate and broaden the country's law on anti-terrorism to deal with secessionist groups in the Volta Region.
His call follows president Akufo-Addo's comment about the attacks carried out by members of the group in the Volta region which has so far claimed one life and left a number of persons injured.
According to the president, although there is an element of surprise when it comes to attacks by terrorist groups, the security agencies are working to counter the group.
But security analyst Adam Bonaa says the president's description of the group as terrorists should compel government to activate and broaden the anti-terrorism laws of the country.
He told Francis Abban on the Morning Starr "you [president] refer to them as terrorists, so once he is referring to them as terrorists then what you do is to activate.
"Do we have any anti-terrorism laws? If we don't have any anti-terrorism laws then we need to quickly put a legislative instrument in place that will make it punitive just like other countries do."
Source: Ghana/Starrfm.com.gh/103.5FM