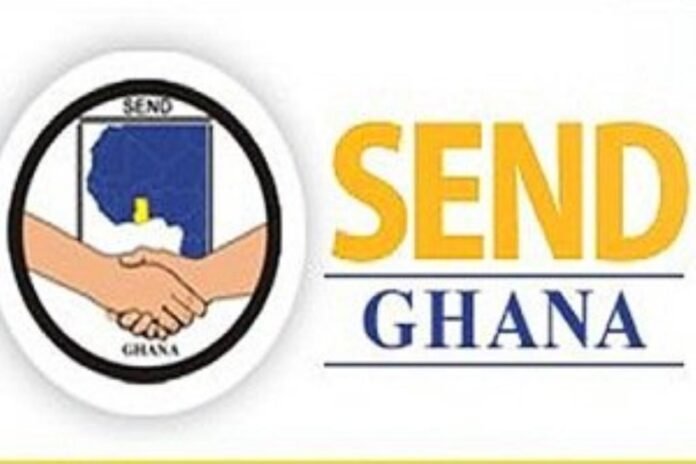 The National Health Insurance Scheme (NHIS) is a social intervention program introduced by government to provide financial access to quality healthcare for residents in Ghana.
The introduction of the national health insurance scheme (NHIS) in Ghana in 2003 significantly contributed to improved health services utilization and health outcomes.
However, stagnating active membership, reports of poor quality health care rendered to NHIS-insured clients and cost escalations have raised concerns on the operational and financial sustainability of the scheme.
The NHIS is largely funded by the National Health Insurance Levy, which is 2.5% levy on goods and services collected under the Value Added Tax, 2.5 percentage points of Social Security and National Insurance Trust contributions per month, and returns on National Health Insurance Fund investments.
The funds help cover outpatient services, including diagnostic testing and operations such as hernia repair, most in-patient services, including specialist care, most surgeries, and hospital accommodation (general ward) oral health treatments, all maternity care services, including Caesarean deliveries and emergency care.
The NHIS package however excludes some very expensive procedures such as certain surgeries, cancer treatments, other than breast and cervical cancer, organ transplants, and dialysis; non-vital services such as cosmetic surgery, and some high profile items such as HIV antiretroviral drugs, which are heavily subsidized by the separate National AIDS Program.
Other than the excluded services, there are few formal limits placed on NHIS members' consumption of benefits and there is no cost-sharing beyond premiums. That means there are no co-payments, coinsurance, or deductibles, no annual or lifetime limits and little effective gate keeping. Benefits were intended to be portable from district to district, but actual portability has been mixed and is one reason for the introduction of a single, national NHIS identification card to replace district level cards.
Evidence suggests that the national health insurance scheme of Ghana over the last 14 years has made some impact on reducing OOPEs, and yet healthcare costs remain catastrophic for a large number f insured households in Ghana.
Ability of the NHIS to continue its operations in Ghana is threatened financially and operationally by factors such as, cost escalation, possible political interference, inadequate technical capacity, spatial distribution of health facilities and health workers, inadequate monitoring mechanisms, broad benefits package, large exemption groups, inadequate client education, and limited community engagement.
Moreover, poor quality care in NHIS-accredited health facilities potentially reduces clients' trust in the scheme and consequently decreases re-enrolment rates.
The NHIS continues to play a critical role towards attaining universal health coverage in Ghana albeit confronted by challenges that could potentially collapse the scheme.
Averting this possible predicament will largely depend on concerted efforts of key stakeholders such as health insurance managers, service providers, insurance subscribers, policy makers and political actors.
NDC Manifesto
Per the National Democratic Congress' manifesto, it states that, it will amend the National Health Insurance Act to provide an exemption to persons aged 65 years and above.
It said it will give priority access to PWDs in registration and subsequent renewals with the National Health Insurance Scheme encourage preventive care, health promotion and wellness.
The NDC stated in its manifesto that, it will provide free anti-snake serum, establish a Patients' Protection Council to fully implement the Patient's Rights Charter.
The NDC will also exempt all cocoa farmers from NHIS premium payment for secondary and tertiary care and provide free primary health care.
The NDC is also proposing that, should it come to power, it will enforce the provisions of the National Health Insurance Act, 2012, Act 852, section 54 which requires the Minister for Finance to pay directly into       the National Health Insurance Fund the National Health Insurance Levy collected within thirty days after the collection of the levy –No Capping; No Realignment.
It promised that it will eliminate the cap on Internally Generated Funds in the health sector and ensure Departments in hospitals are given significant financial freedom for effective health care financing and staff motivation.
NPP Manifesto
For the NPP, the ruling government, its policy on NHIS in it manifesto ahead of the 2020 election states that, the NHIS will continue to be free for children, the elderly, and other vulnerable groups.
The NPP said, "Over the next four years, we will bring health promotion and prevention as part of primary health care under the NHIS."
It is also proposing that it will be reducing the turnaround time of claims management to the barest minimum and ensure the sustainability of the NHIS scheme.
Source: Ghana/Starrfm.com.gh/103.5FM