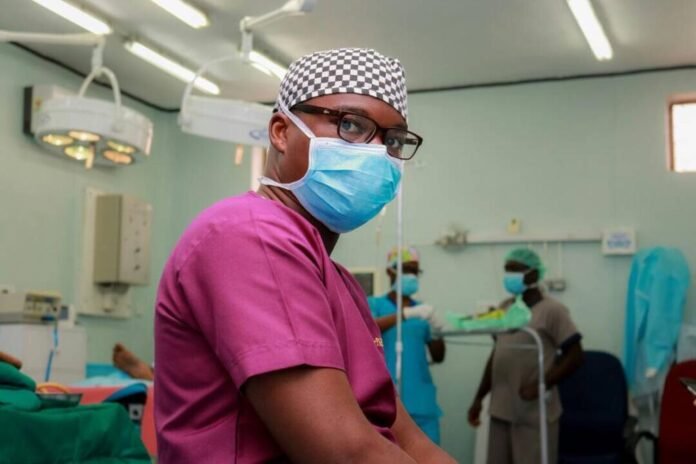 The plastic reconstructive and burns unit of the Komfo Anokye Teaching Hospital is today October 14, joining surgeons across the world to mark World Bra Day.
Unlike the No Bra Day where ladies take the challenge of going braless for 24 hours, BRA for this commemoration is the acronym for Breast Reconstruction Advocacy Day.
The day is set aside to enlighten and bring hope to breast cancer patients about the possibility of getting the aesthetic nature of their severed breasts tissues, surgically replaced.
Speaking on the Ultimate Breakfast Show, Surgeon with the unit, Dr Paa Ekow White Williams encouraged breast cancer patients to disregard myths about cancers associated with breast reconstruction.
He specifically refuted claims about Silicone implants in reconstructed breasts causing cancers.
"If you check the literature and all the trials that have been done, there is no strong evidence of silicone causing cancers in a patient. Certainly, there is no point to replace cancer for cancer so I want to allay this fear," the surgeon argued.
He told host of the Ultimate Breakfast Show Julius Caesar Anadem, "We want everyone to know that in case gaining your life results in the loss of your breast; that is not the end of your womanhood and your self-confidence
"We as plastic surgeons in the Komfo Anokye Teaching Hospital are able to reconstruct a new breast that will look like your normal breasts and feel like a breast," Dr Ekow White Williams advised.
His colleague in the same unit at KATH, Dr Pa Kwasi Fiifi Yankson expressed worry several women are running away from clinical breast care because of the fear of mastectomy or removal of their cancerous breasts.
He, however, advised that such persons rather see the bright side of regaining their lives and confidence through breast reconstruction which has a greater part of the medical cost covered under the National Health Insurance Scheme.
Source: Ghana/Starrfm.com.gh/103.5FM/Ivan Heathcote – Fumador