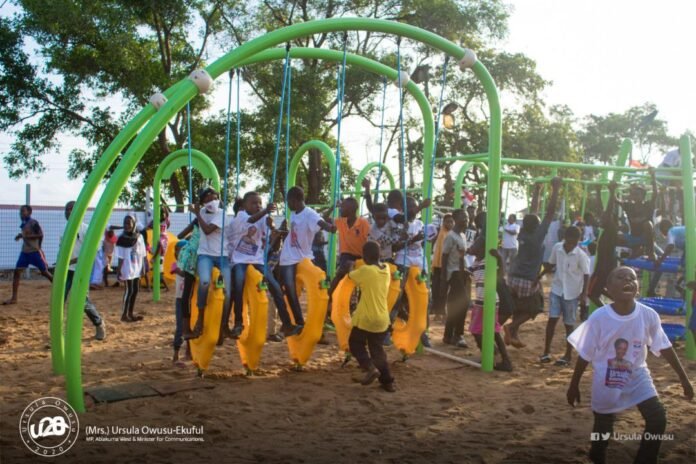 Member of Parliament for the Ablekuma West constituency Ursula Owusu-Ekuful has commissioned a multi-purpose children's park at Tunga in the Dansoman municipality.
The previously deserted park now boasts of swings and other recreational equipment for kids.
A basketball court, volleyball court, etc according to the Mp will be constructed to replace the damaged ones, before the year runs out.
Speaking at the launch the Minister for Communication who is seeking re-election as MP told the media "the children's park hasn't seen any maintenance or refurbishment since it was constructed over twenty years ago, And it was in a deplorable state, particularly the children's playground. All the rides were broken and yet the children were still playing on the rides."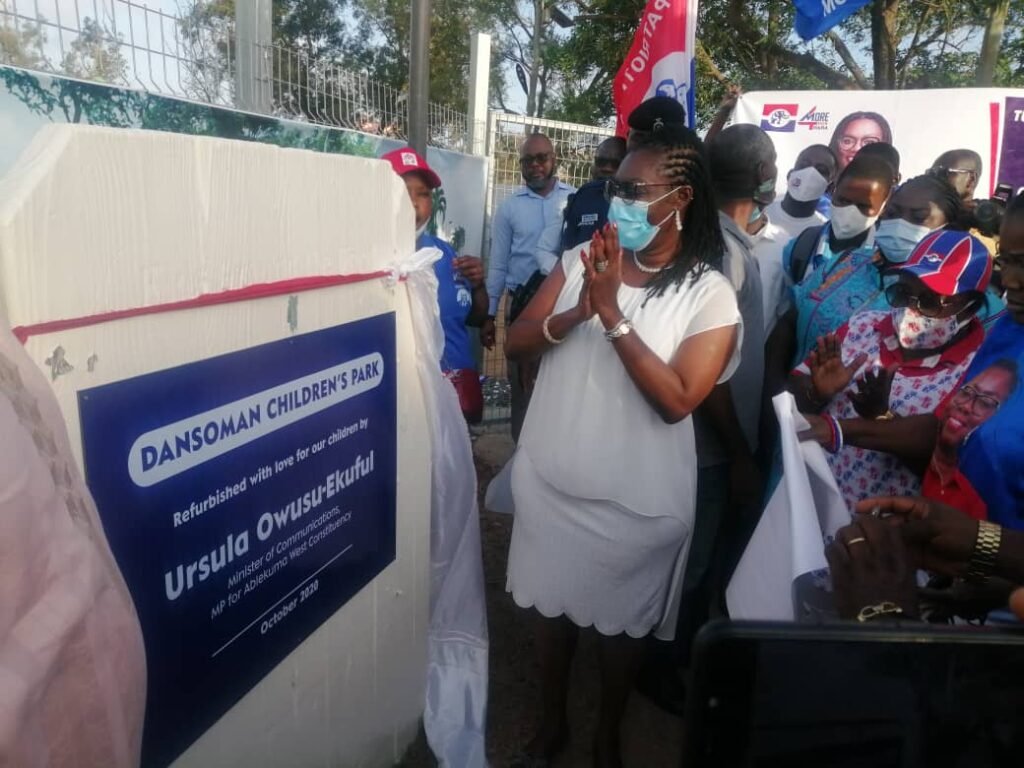 Madam Owusu-Ekuful who did the commissioning on her birthday Tuesday, October 20 added "the last time I came here was around June and when I saw the state in which it was I decided that I'll go and raise funds myself and put this is a better shape than it was before. For the past three to four years, I've been trying to get some companies to help us refurbish it, we didn't succeed."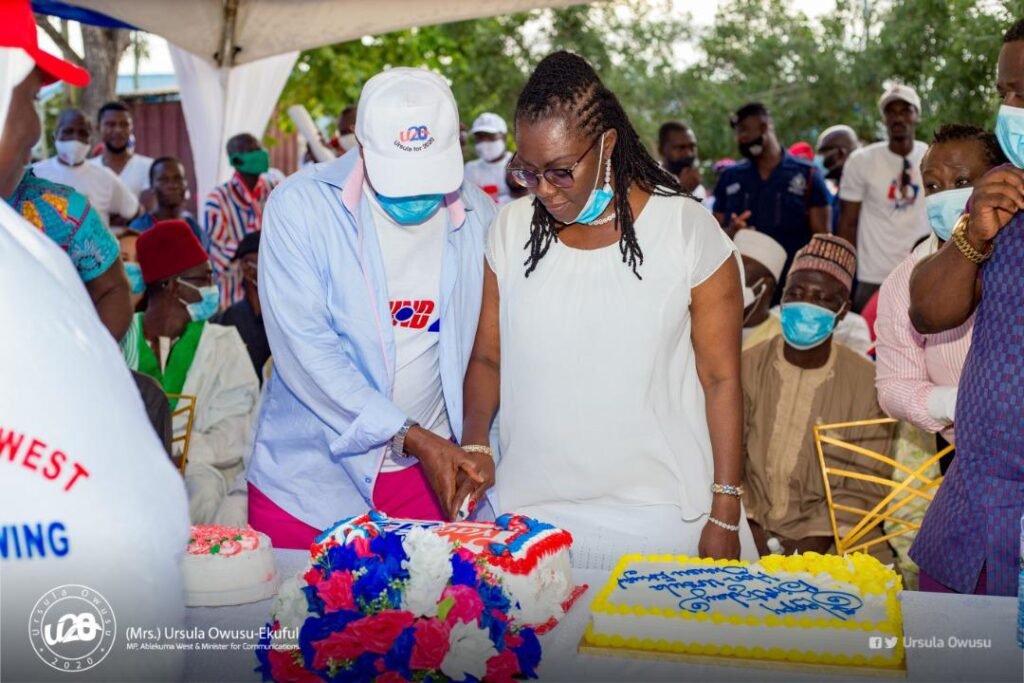 "But when I saw the state in which it was in June, I decided that well look for money and at least put it in better shape than it was before."
She added "but we're not done yet, we are fixing the entire children's park, so we will have a new basketball court, a volleyball court, a tennis court. We will have an astroturf for football as well and put in proper security and maintain it better than it has been in the past."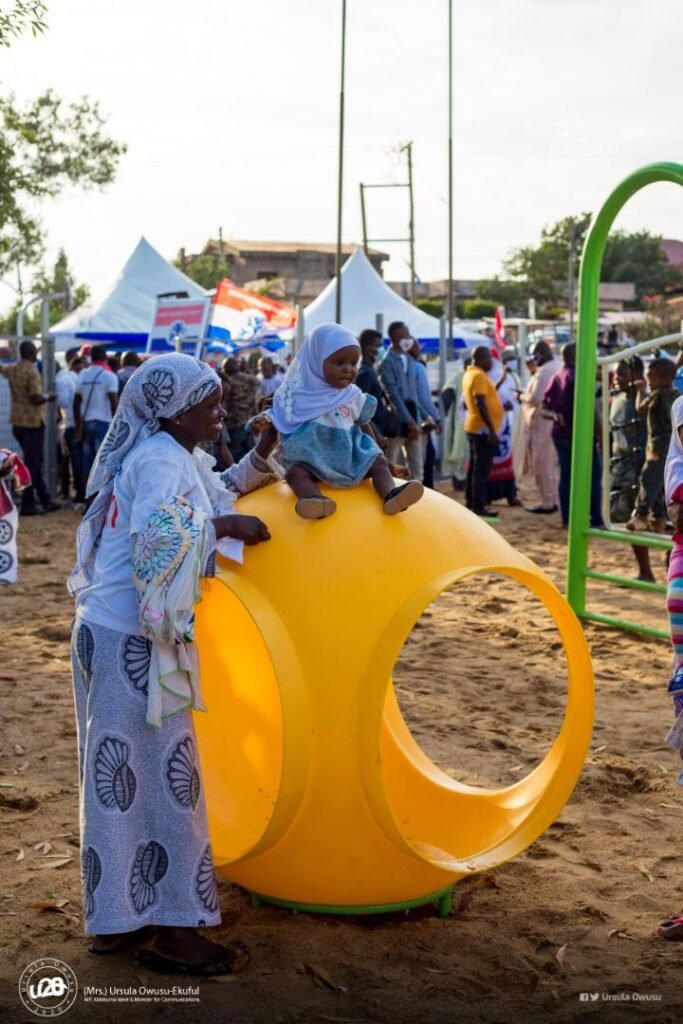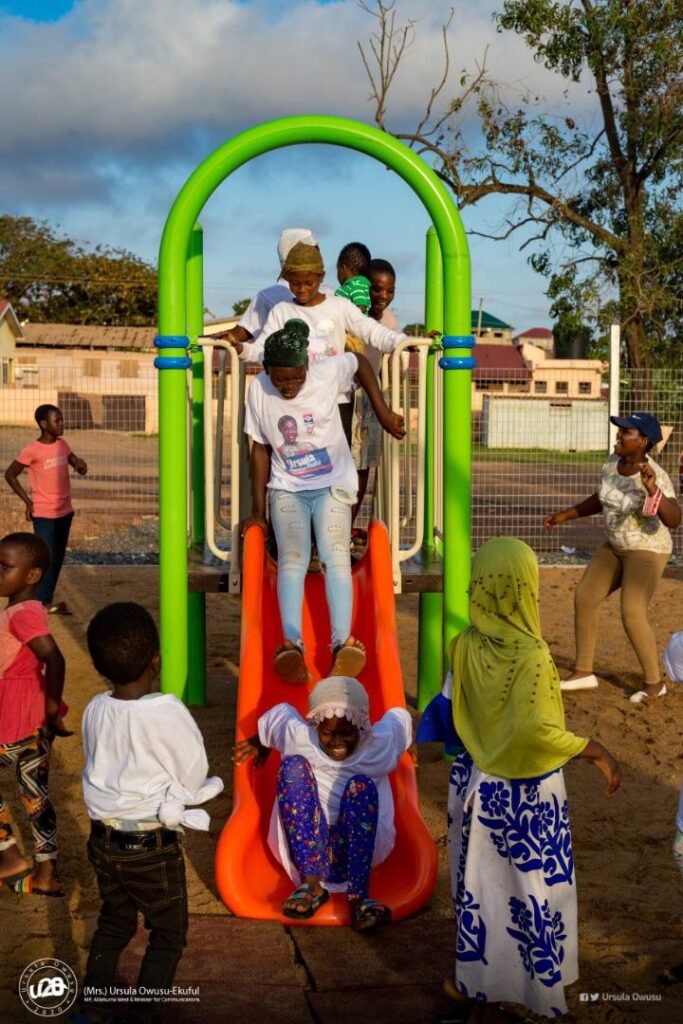 Source: Starrfm.com.gh/103.5fm