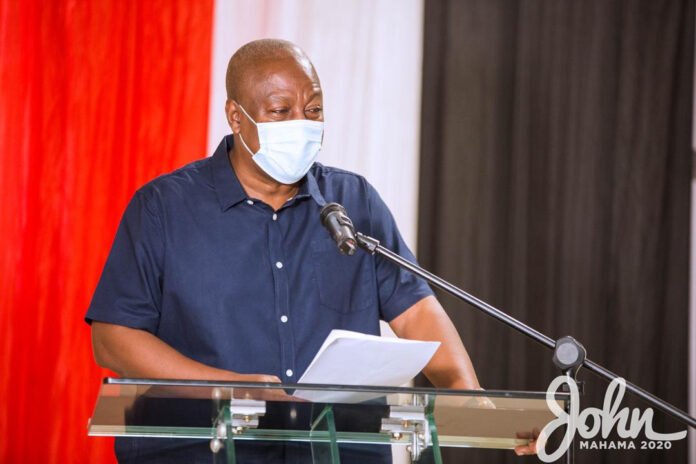 Former President John Mahama has described the collapse of some banks by the Akufo-Addo government as one of the major mistakes of the administration.
According to him, the closure of the nine banks has been unbearable for customers and companies that did business with them.
Some nine banks were shut down by the Bank of Ghana in 2018 over insolvency issues.
Speaking to Kumasi-based Abusua FM, the NDC flagbearer said it is not prudent for government to spend GHC22 billion on the banking crisis when the banks needed GHC9 billion to resolve their insolvency challenges.
"Collapsing banks is one of the government's biggest mistakes. For many people, their life savings have been locked up. So economic activities have become difficult since their monies are locked up. Some have lost their wives, some have lost their vehicles, some have died.
"That collapse was a huge mistake. All the banks needed was GHC9 billion so why would you resolve the challenge with GHC22 billion? if Ghana was your company would you do that? the sad truth is that the government of Ghana is broke," Mr Mahama said.
Banking Crisis
Bank of Ghana on Friday, 16th August, 2019, revoked the licenses of 23 savings and loans companies.
This follows a similar action a year ago when the regulator in 2018 ordered a purchase and assumption agreement that saw GCB Bank subsumed UT and Capital Banks. Five other banks were closed down completely in their stead, forming Consolidated Bank Ghana.
A statement issued by the BoG  said the revocation of the licences of the institutions had become necessary because they were insolvent even after a reasonable period within which the Bank of Ghana had engaged with them in the hope that they would be recapitalized by their shareholders.
Source: Ghana/Starrfm.com.gh/103.5FM