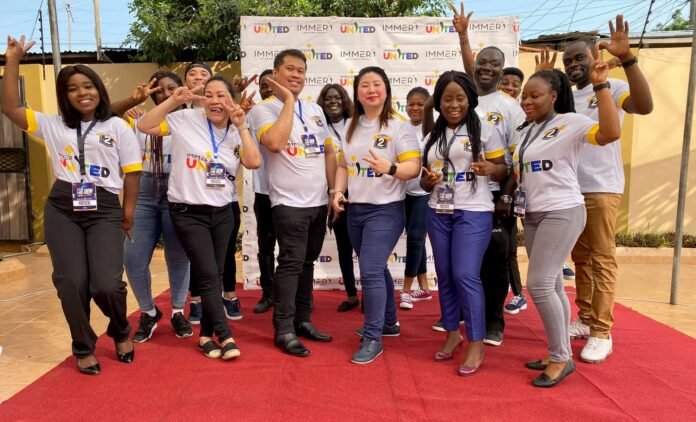 Fast-growing direct selling company Immeri Ghana Limited has held its second year anniversary on January 15 and 16.
A subsidiary of Immeri Group of Companies, headquartered in Kuala Lumpur, Malaysia, the company, due to the Covid-19 pandemic had the event virtually, streamed on all social media platforms to viewers across the world.
The event showcased the company's 233 elite associates, 158 executives, 35 elite executives, 25 managers, 6 elite managers, 1 director, 2 1 star directors, and 2-star directors.
Some associates also received brand new car rewards which were showcased. Mr. Foster Yaw Adu Dartey; brand new Mercedes Benz GLC300 in September 2020, Mr. Jonas Vigbedor; Toyota Highlander limited edition in October 2020, Mrs. Akua Kyerewa Sekpey; Lexus GX460 luxury SUV, Mr. Cornelius Habada; Hyundai Tucson in November, and Mr. Frederick Yaw Mensah; Santa Fe Hyundai in January 2021.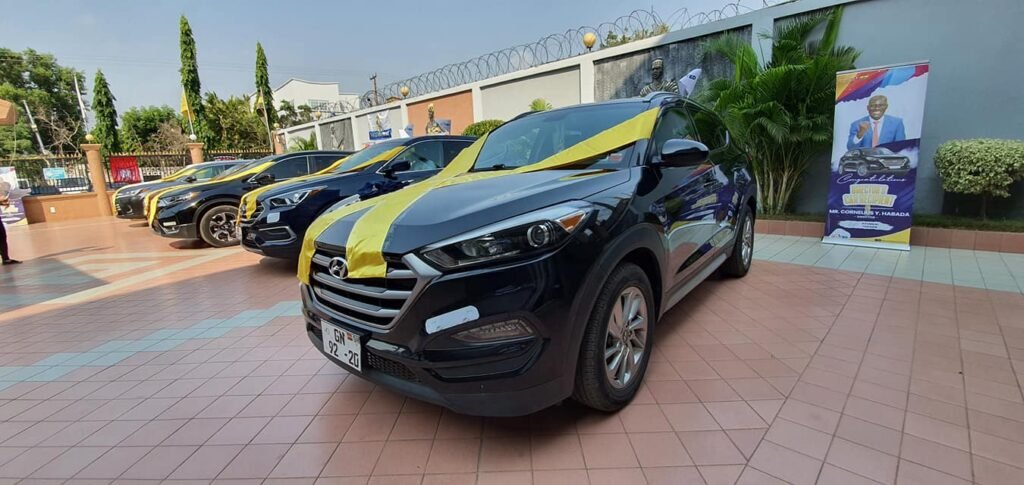 Vice President Immeri International Ms. Mary Queen Komoda told associates "you have achieved a milestone of 5017 new business partners in the year 2020 alone. now with a total of 9,000 Immeri Ghana members and growing."
"We made sure that our growth university has consistently provided personal development ad business training all throughout the year. We have built goodwill in Ghana by doing several Immeri faith projects supporting the community," she added.
Immeri Ghana Country Manager Mr. Daniel Annan, in a presser, said "in our quest to deliver the most unique opportunity of the most unique business platform in the country. Our Immeri growth university training honed our members to not just learn about how to economically benefit from doing the Immeri business, we as well fulfilled our commitment of sharing powerful training which will allow each of our members to learn more information by a thorough understanding of what the industry is all about. And yes it was in March when we first launched the business startup in Ghana and it was in the same month when we started our online leadership training initiated by Immeri corporate and top leaders ."
"Furthermore, the momentum we have created never stopped during the first quarter of the year because of the month after the first successful online leadership training. We thought of sharing the success stories of our members through the digital platform, this time we gave birth to our 1st Immeri spotlight season episode. After we have received positive feedback from our first livestream and because there is already restriction everywhere we decided to move forward and continue to empower the spirit of our business community."
He went on "we have been far-reaching different countries every week during our live stream and we had featured achievers all across countries from Canada, South Africa, Philippines, Malaysia, and Nigeria."
"The pandemic never and will never stop us from doing what we know will help every one of our members in order to succeed in the business, this caused us to launch the first online Immeri growth university online training and tru enough we have developed the right mindset of our qualified participants in the month of June 2020. We have also done the launching of our new product line in Ghana namely alihart and femmetima which was done virtually during the month of August."
He added "we have built the confidence of everyone and as we had embarked to this year of prosperity we at IMMERI will continuously unite our vision of bringing you all to the forefront of this industry and IMMERI will not just become a household name in the country, henceforth, we will become remarkable in every corners of the world. We are IMMERI united in one dream and in one spirit."
Source: Ghana/Starrfm.com.gh