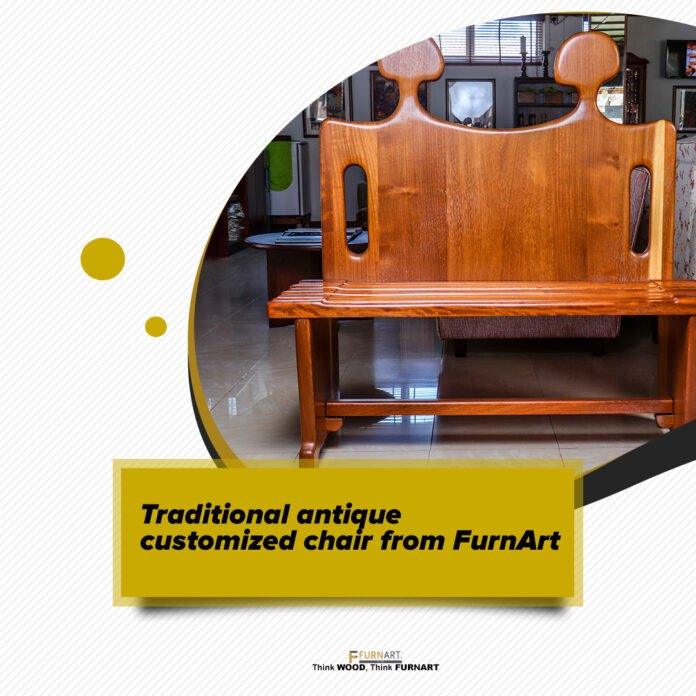 "Design is so simple. That's why it's so complicated." This is a quote from the famous American graphic designer Paul Rand.
Everyone loves great and lovely interior design set up, that's simple but getting the right pieces to create that look? Now that's complicated. The bedroom, living room, kitchen need more than just a bed, sofa or couch and a stove.
The various intricate pieces: the sharp marble finish, the earthy smell and look of a good kitchen cabinet, a powerful yet soft bedroom set take your interior from aero to a million bucks.
We all see the good interior design and say "I want this same look!!" but we see the quote from our local and sometimes, international artisans and start sweating (We've all been there). A good house is great but a lovely interior transforms it into a home. This is the power of FurnArt.
Since 1974, FurnArt prides in handmade quality furniture pieces with an elegant finish. Proudly Ghanaian, the business believes in translating your dream interior design into a finely-crafted reality. With an expert eye, they know exactly what their clients want and approach each client with bespoke pieces to complement your style and enhance your finished look.
The best of them all is the originality FurnArt portrays. Keeping in mind elegance and comfort, their pieces stand out from the usual with custom-made original designs you could find nowhere else!  FurnArt achieves excellence through skilled and talented artisans to maintain the highest standards to satisfy their customers, and not only that but at affordable price points.
Located in Nyaniba Estates, pass through FurnArt's Showroom for anything furniture. Any look you have in mind can be realized by FurnArt. Specializing in woodwork, your house will be transformed into an epitome of elegance and more importantly, durability. (We all know how termites can get to that wood!!!) FurnArt furniture is durable, solid and lasts a lifetime; creating a legacy to be enjoyed by generations.
Offices, bars and restaurants are not left behind. Pass through today to get that modern wooden chic look to stand out with elegance.  Visit the showroom or call 0303-966085 to get a quote. Dream your ideal look at that location today and let FurnArt do the creative work!
Source: Ghana/Starrfm.com.gh/103.5FM