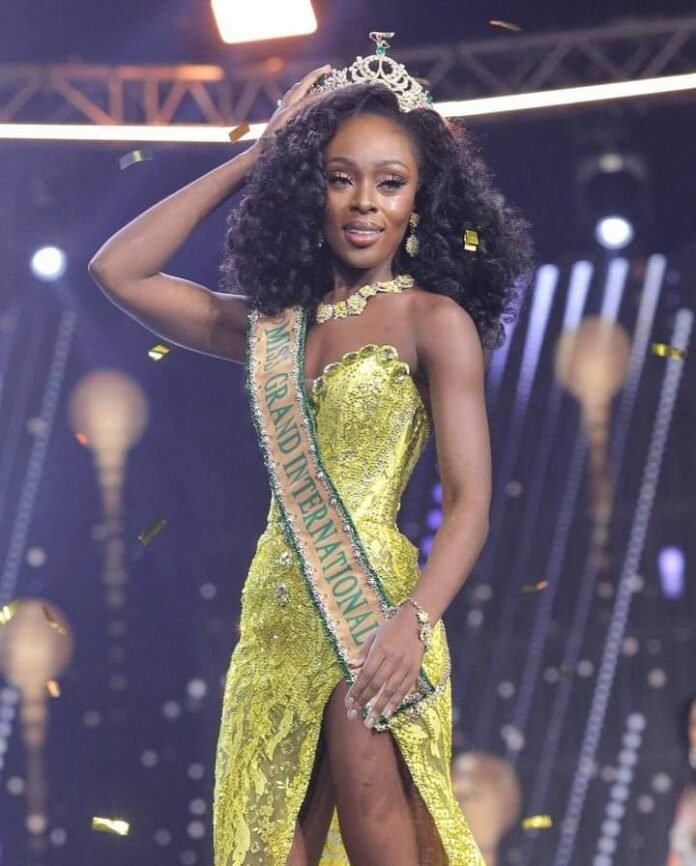 The former Miss Universe Ghana 2014 and Miss Earth Ghana 2019, Abena Appiah has been crowned Miss Grand International 2020.
Appiah who represented the USA in this year's competition beat 64 other beautiful contestants, with Samantha Bernardo from the Philippines coming 2nd, Guatemala 3rd, Indonesia 4th and Brazil 5th.
The final three had to break a tie after scoring the same marks and had to answer another round of questions in other to choose a winner.
During the National Costume of Miss Grand United States of America 2020, Abena Appiah wore an outfit creating awareness on black lives matter created by Mark Lixcel Lantican
She said: "Why must we hurt one another, we were all created as one. I come from a long line of bold and brave women, like my mother who never gave hate or negativity the opportunity to define her. She taught me a simple lesson, treat others the way we want to be treated and love who you are from the inside out.
"Because of her, I am proud of the skin I'm in, the texture of my hair, and most importantly my contribution to society. For years people of colour have fought hard for Equality and it hurts my heart to say that we are still living in a world without that basic human right. A right that ensures we all have the same opportunity to make the best out of our lives. It's about time we teach and show love to all races so there is no more space for discrimination and hate.
"It takes courage to be different, to be first, to stand in the light instead of darkness. We have watched many people cry out for help before our eyes, fighting, marching, and protesting. This is the time to break the silence and raise our voice for change. We must be the change in the world we want to see by simply working together."
This year's competition was held in Thailand.
Source: Ghana/Starrfm.com.gh/103.5FM