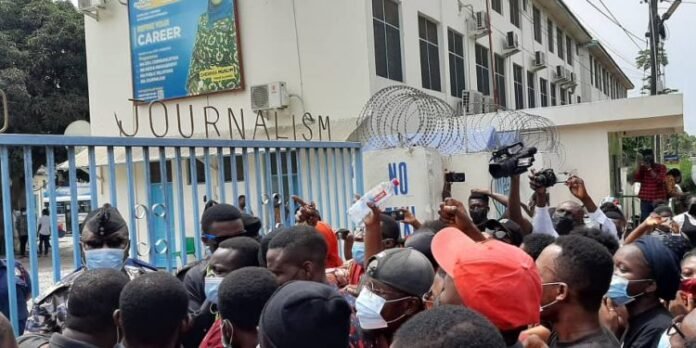 Management of the Ghana Institute of Journalism has defended its directive that students who delayed in registering for the new semester will defer their course.
The directive has ignited an outcry from students who stormed the school's Ringway Estate campus today in protest.
In a statement issued by the school, management said the Institute came to the decision after careful consideration.
"This decision by Management is in consonance with Section 9.3 of the Institute's Undergraduate Academic Policies and Procedures which stipulates that "Students who fail to register (in person or by proxy) during the official registration period at the beginning of the semester forfeit their right to register for the semester or the entire Academic Year".
"It also satisfies Section 13.5 of the same policy which stipulates that "Students who
absent themselves from class for twenty-one days in a semester without official permission from the Registrar, are deemed not to have satisfied the class attendance
requirements for the semester and shall not be assessed as having completed the
program," it added.
Read the full text below:
GIJ STATEMENT ON DEFERMRNT NOTICE.
Source: Ghana/Starrfm.com.gh