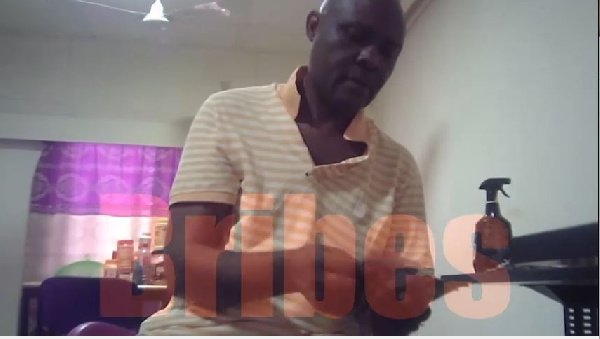 The Ghana Integrity Initiative has lauded the Attorney-General's department over its decision to sack Senior State Attorney captured in Starr FM's 'Cash For Justice' expose.
The Justice Ministry fired Lawrence Otoo-Boison who was implicated in the investigative piece .
He was captured in the documentary by Edward Adeti advising a suspect who was on an INTERPOL's wanted list to go into hiding in exchange for a pregnant goat and cash.
Speaking to Starr News Programs Manager for the GII Mary Adda called on the state  to go beyond his sacking and prosecute him to deter others.
She said "I believe its in the right direction and that is what we would want to see going forward. That is what is required of the system, that we allow the processes to flow."
"From investigation to sanctioning and we hope this would just be the beginning and also boost the morale of those who are laying down their lives to ensure that they are uncovering acts of wrongdoing."
As to whether it was just enough to fire culprits, she noted "it is not enough to fire, at the administrative level that is one of the options available to the state. Then there is the other option of also proecuting if those who assess this issue believe that what has been done is not enough."
"The call and the advocacy would also to see if indeed the person has been found liable or culpable from an investigation that has been conducted. Then the other channels of sanctionign which makes the corruption deterent then we have to prosecute. So after firing then you go to the court to get further sanctions," she added.
Source: Ghana/Starrfm.com.gh/103.5fm