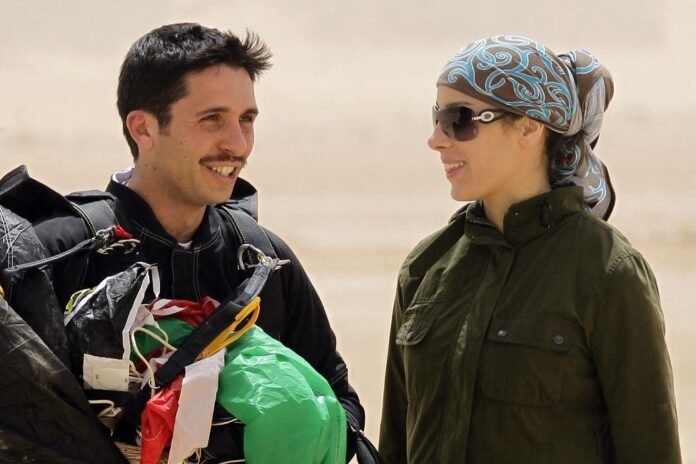 The former crown prince of Jordan is accused of trying to mobilise tribal leaders against the government, the country's deputy prime minister says.
Prince Hamzah bin Hussein worked with "foreign entities" to destabilize the state, Ayman Safadi said.
The prince had earlier released two videos to the BBC, claiming he was being held under house arrest.
He denied conspiracy but accused Jordan's leaders of corruption and incompetence.
Sixteen people, including a former adviser to King Abdullah and another member of the royal family, were arrested on Saturday for allegedly threatening security.
In his videos, Prince Hamzah, the king's half-brother, said he had been told he could not go out or communicate with people.
The move is thought to follow a visit by the prince to tribal leaders, where he is said to have garnered some support.
His mother, American-born Queen Noor, has said she is praying for what she called innocent victims of "wicked slander".
What is the prince accused of?
Responding to the fallout on Sunday, Mr Safadi said Prince Hamzah had used the videos to distort facts and incite empathy, according to the state news agency, Petra.
He told a news conference that the prince had been liaising with foreign parties about destabilizing the country and had been being monitored for some time.
The prince is accused of seeking to mobilize "clan leaders" against the government.
But the plot had been "nipped in the bud", Petra quoted the deputy PM as saying.
Mr Safadi went on to allege that a man with links to foreign security services had offered Prince Hamzah's wife, Princess Basmah, a flight out of Jordan. He did not specify which foreign security service was apparently involved.
Mr Safadi said officials had tried to discourage the prince rather than take legal action against him, but that Prince Hamzah had "dealt with this request negatively". He noted that dialogue was ongoing.
Regional powers including Egypt, Turkey, and Saudi Arabia have voiced support for King Abdullah in the wake of the operation.
The United States, which is allied with Jordan in its campaign against the Islamic State (IS) group, described the monarch as a key partner who has its full support.
What's behind this?
Tensions within the royal household had been visible for some time, Jordanian journalist Rana Sweis told the BBC.
"The former crown prince is also seen as popular. He has a very candid resemblance to his father, King Hussein, and he is also very popular with the local tribes," she said.
Another member of the royal family waded into the row on Twitter on Sunday night, hitting out at Queen Noor and suggesting it was a dispute over succession rights.
"Grow up Boys," posted Princess Firyal, the ex-wife of the brothers' uncle, Prince Muhammad bin Talal.
Source: BBC