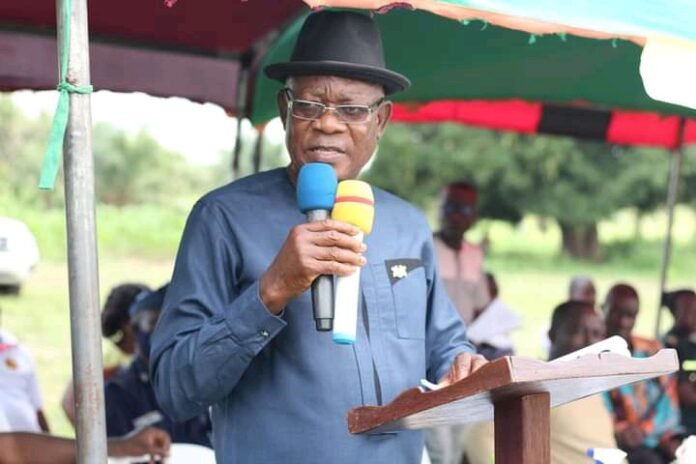 A coalition of concerned electoral area coordinators and polling station executives of the ruling NPP in the Ketu North constituency of the Volta region are urging President Nana Addo Dankwa Akufo-Addo not to re-nominate Mr. Anthony Avorgbedor as the Municipal Chief Executive for the area.
According to the group, Mr. Avorgbedor who has been at post since 2017 has failed both the party and the constituency at large as far as the development of the area is concerned.
In a statement issued and signed by the spokesperson for the coalition Charles Micheal Agbezuke of the Agorvie Electoral Area. the group noted that the re-appointment of Mr. Avorgbedor would further deepen the party's woes in the Ketu North constituency.
"Mr. President, the position of MMDCE is to represent you at the local level and as such, the
role comes with a lot of responsibilities and personal attributes that help facilitate growth. The main responsibility of Mr. Avorgbedor is to ensure the effective, efficient, and economic management and planning of the local authority to inure to the benefit of the people of the municipality. Sadly, Mr. Avorgbedor has failed the people to the extent that he is often tagged as the most incompetent MCE ever in the history of the area," the statement read.
At the party level, the coalition stated that Mr. Avorgbedor who rode on their support to be appointed as the MCE in the previous administration has lost touch with the party in the constituency.
"Hon Anthony Avorgbedor's activities do not seem to meet the expectations of his office. This is a man who does not have good human relations skills, resulting in an unhealthy relationship between him and the party in the constituency. This is evident in a number of interventions from party elders in the area to iron out issues. He does not relate well with the grassroots party members; this can be confirmed in the deep-rooted dissatisfaction among the hierarchy of the party. Indeed, there is a complete disconnect between the party and his office."
The group further stated that "his lackadaisical behaviour towards genuine needs of the people in areas of job, road, education, and water provision leaves many disappointed.
Under his leadership, the municipality cannot boast of any self-initiated project."
Among the several allegations raised, the coalition is also accusing Mr. Avorgbedor of being in bed with the National Democratic Congress by awarding government contracts to known NDC executives, unduly crediting of the NDC MP, James Klutse Avedzi with government projects; a phenomenon the group says gives the opposition party an unfair advantage in all matters.
Following the December 2020 victory, the NPP in the region has entered into a tumultuous phase with the rank and file of the party fighting over who leads or takes what at the regional level and across several other constituencies and districts.
Source: Starrfm.com.gh/103.5fm/Faisel Abdul-Iddrisu