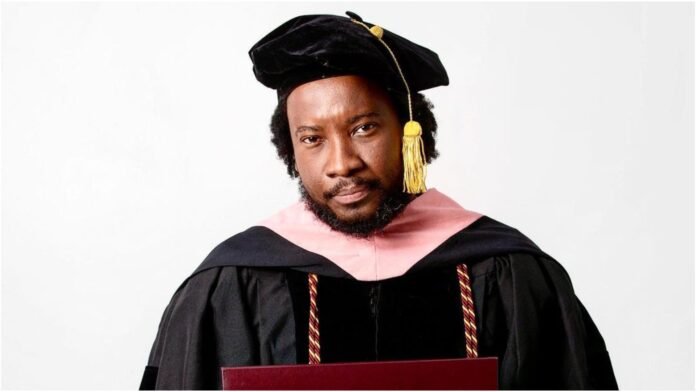 Professor Ransford Gyampo has waded into the ongoing controversy surrounding gospel singer Sonnie Badu and the authenticity of three degrees he was awarded within just four months.
Social media users over the weekend taunted the preacher accusing him of deceiving the public.
But Mr Badu said he achieved the feat by God's grace.
"When they don't understand the frequency of your grace and your hard work behind the scenes, they bring their own PHD (pull him down) LIONS DONT RESPOND TO FROGS."
But Professor Gyampo reacting to the matter on the Starr Chat Wednesday said "whoever is saying that they got a Degree, Masters, Doctorate, and PhD is spewing illogicality. People who can't string sentences together are calling themselves 'Rev. Dr'. Whoever said that was spewing ignorance.
nbsp;
He went on to add that "God does miracles but not a PhD miracle. He can't do things that are illogically impossible.
"A dean is a position. It's not a title. For someone to say he's a professor and a dean, the person is spewing ignorance," he ended.
Source: Ghana/Starrfm.com.gh